Hiking Dude Blog
Archives:
2023
2022
2021 -
Oct
Sep
Aug
Jul
Jun
Mar
Jan
2020
2019
2018
2017
2016
2015
2014
2013
2012
2011
01/22/2021
Bernie and Me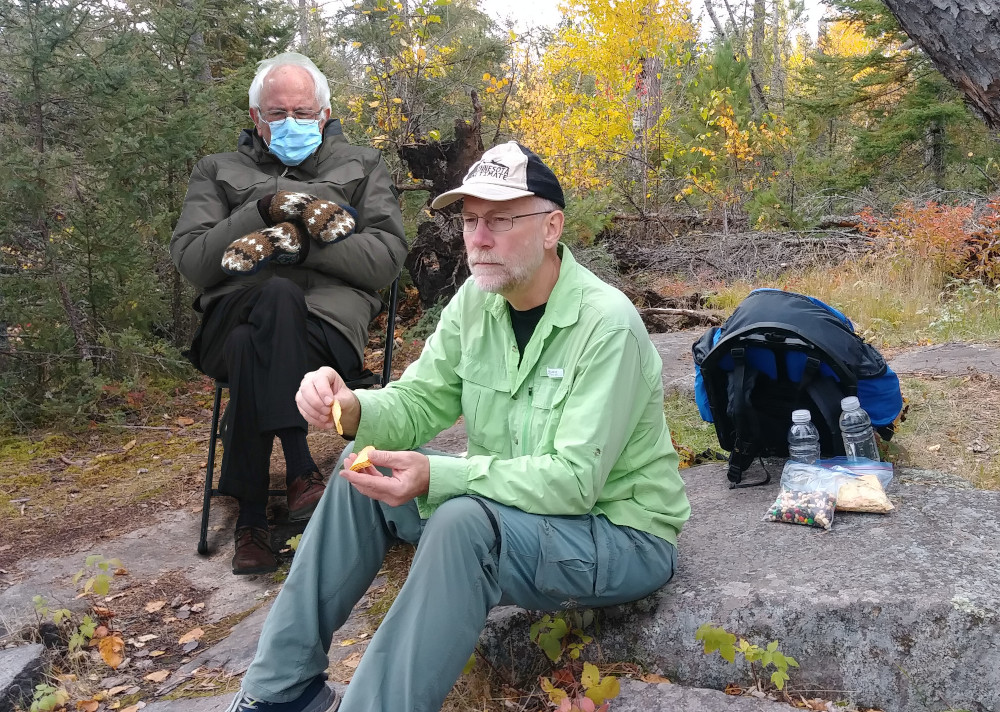 The past couple years, I've had a hiking buddy on my big trips but I had no idea he was so popular! I thought he was just another old guy like me that liked to walk.
He didn't talk much but was always prepared for bad weather. Here's some of our favorite hikes from our recent adventures, starting with the one above which is Bernie and Me contemplating life on the Kekekabic Trail.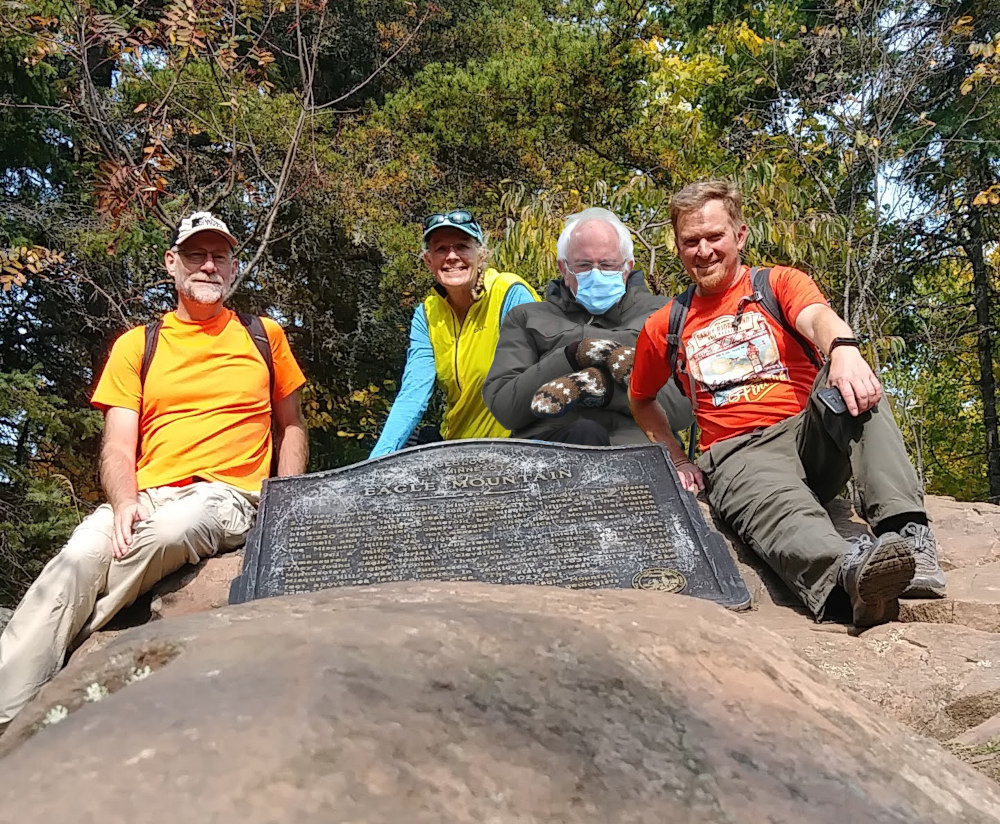 Summit of Eagle Mountain in Minnesota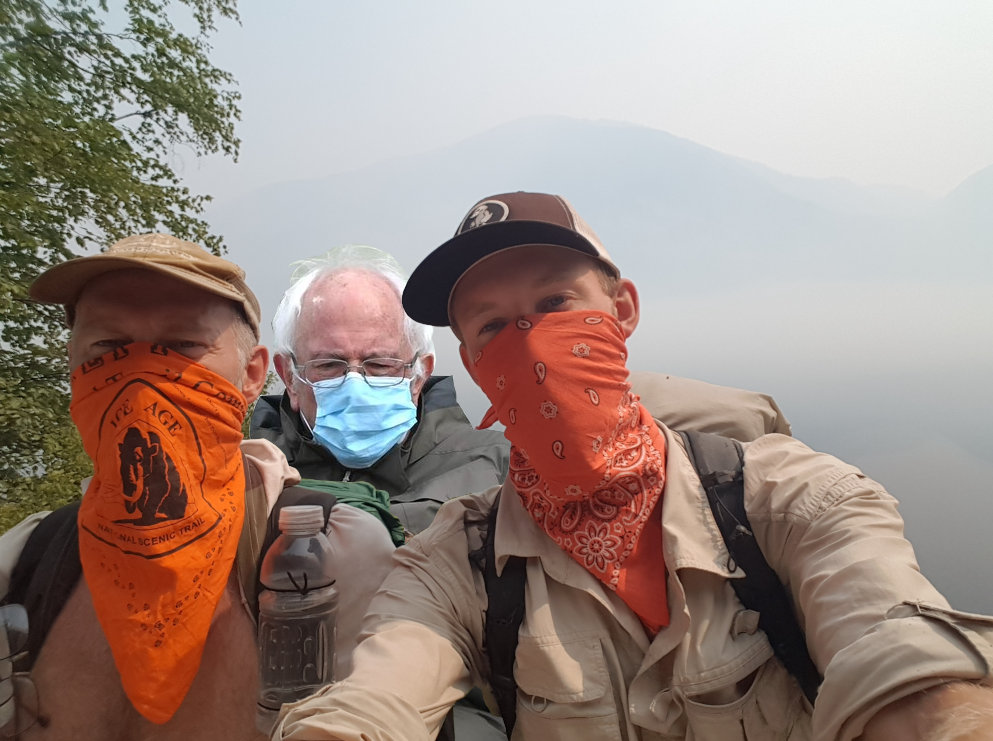 On the Pacific Northwest Trail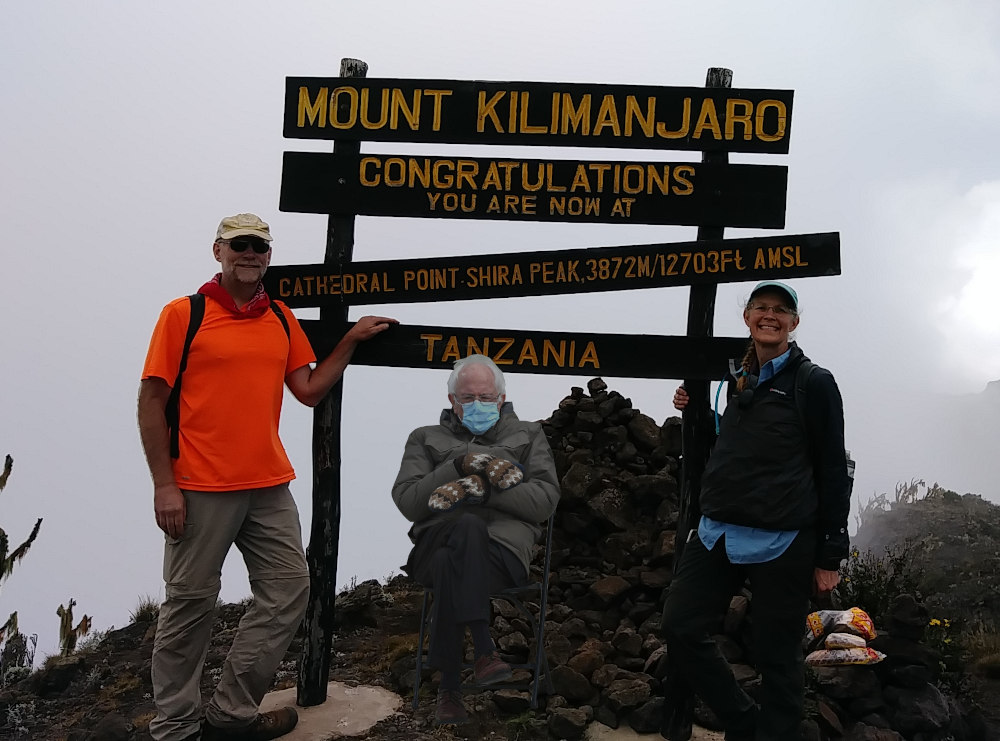 Climbing Kilimanjaro in Tanzania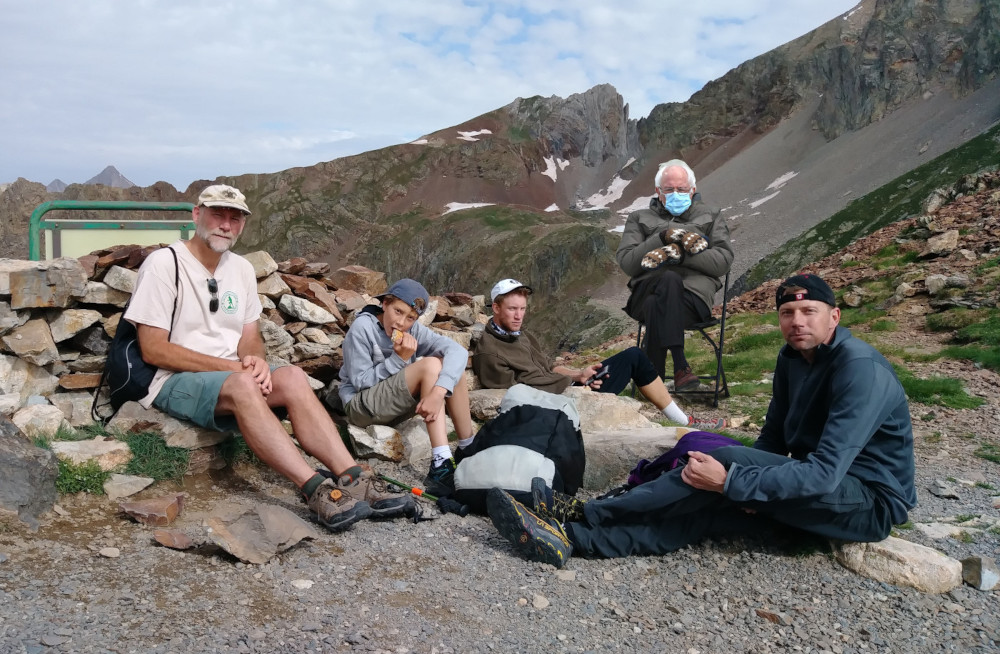 On the France/Spain border in the Pyrenees
Hike On!
---
01/11/2021
2020 Recap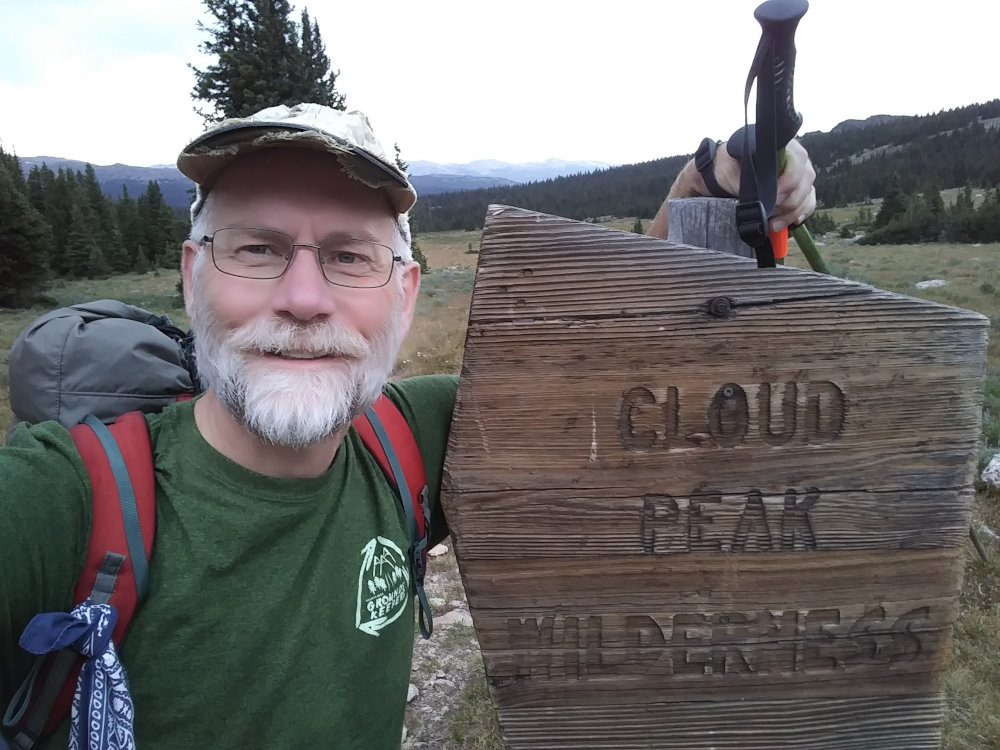 So, what did Hiking Dude accomplish in 2020?
Earned my Hike 100 NCT patch by hiking over 100 miles on the North Country trail. You can Join the 2021 Challenge.
Hiked over 1,000 miles on my almost-daily morning local hikes. Most days, I hiked 5 to 6 miles.
Hiked 62 miles, circling the Cloud Peak Wilderness on the Solitude Loop trail in Wyoming.
Yo-yoed the Kekekabic Trail in the Boundary Waters Canoe Area Wilderness for an 81-mile trip.
Picked up and disposed of or recycled over 600 pounds of trash and litter on my hikes.

This map shows the hundreds of miles I covered just around town on daily walks.
As a participant in the 2020 Groundskeepers program put on my Granite Gear, I got to try out some new gear while I was out on the trails. There were 30 of us in the program and we removed around 7,000 pounds of trash in total. If you love the outdoors and would like to do a bit more in 2022, keep an eye on TheGroundsKeepers.org for your chance to apply in the fall.
I hope you got out into the wilds during this past year, and are preparing for an adventurous 2021.
Hike On!
PS: I'm working on my 3rd book, but since it isn't finished, I can't really claim it as an accomplishment. :-) I really think it will be a fun, useful read for all my hiking friends and you can be sure I'll be mentioning it more when the publication date gets closer.
---
Older Posts
Newer Posts
Site Disclosure Statement
---
All Comments:
Feb 13, 2020 - Jason Berklund
Hey hiking dude I have several questions planning my first north to south trip from 270 all the way down. I kind a know what to wear what to eat all that important jive. I am in relatively good shape definitely Not concerned about where in tear. 45 years old going with a 21-year-old nephew. My question is I have friends in Duluth that I don't want to burden with driving me what's the best way to get up to otter Lake Road that's not gonna cost a crap ton. We were thinking 15 miles a day. We were also thinking hammocks. Let me know what you think please. I have read so much and look at so much and heard so many opinions but You seem to be very realistic on your comments. Thank you
---
Feb 13, 2020 - Hiking Dude
@Jason - Hammocks work fine - most campsites have lots of trees. 15MPD is realistic, and you'll probably do more than that many days.
Getting to the northern terminus is expensive (in my mind). If you can schedule correctly,
Arrowhead Transit
is cheapest to Grand Marais, but then
Harriet Quarles
is the only shuttle I know of. You might find a good ol' boy in Grand Marais willing to drive you the 35 miles to the end for a few $$$.
It's a 3 hour drive from Duluth - that's 6 hours and 300 miles round-trip. Maybe your friend would like to drive up the north shore for a day.
---
---
Ask a Question
---


Find more Hiking Resources at www.HikingDude.com
Follow Me