Hiking Dude Blog
Archives:
2023
2022
2021
2020
2019
2018
2017
2016
2015
2014
2013
2012 -
Dec
Nov
Oct
Sep
Aug
Jul
Jun
May
Apr
Mar
Feb
Jan
2011
05/24/2012
Google Map Photo Gallery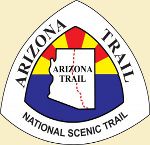 Photos from my Arizona Trail hike are online now. I put them into a Google Maps / Google Earth file just for something different.
You can see a map of the trail with thumbnail images near the location where the photo was taken. This is done by using the time the photo was taken which is embeded in the photo by the digital camera and the tracking points from the Spot Messenger I used on my hike. The tracking messages contain a Lat/Lon location and the time. Some free software works its way through the waypoints and the photos and creates a KML file for Google to read. I used GPicSync, but there are other packages out there.
Google Maps views the photos in a web page. If you view the file in Google Earth, you can take a tour which automatically hops through the photos and locations. (
Open KMZ file
(200KB) in Google Earth)
Well, if you want to take a look, click the 'Map' link on my
AZ Trail page
. On that page, you can also check out gear, food, and expenses from the trip.
Hike On
---
05/14/2012
AZ Trail Journal Ready
I've been quietly resting my legs and putting together my Arizona Trail Journal for the past week.
You can read all about my trek
Right Here
. I've included pictures from the trail, information about my homemade gear, and a daily record of the hike. I hope it provides you with helpful information, some tips, a little humor, and maybe gets you thinking about doing a longer hike yourself or with others.
A GoogleEarth map of the trail with pictures will be available pretty soon.
Hike On
---
05/01/2012
Next Steps
Now that my little 800-mile hike through Arizona is over, I get to move on to other things. I plan to take a couple weeks to mostly rest up and ensure my leg is ok - probably need to see a doctor about that when I get home. Here's my list of things to do over the next few months:
Present my story at District Roundtable. Show my gear and some pics and then answer questions from other Scouters. Hopefully I'll get them thinking about lighter weight backpacking possibilities with their scouts.
Present Red Cross training. I've got a backlog of Scouters needing certification so they can go to Philmont, Seabase, and Northern Tier. Since I've been gone 7 weeks, I'm adding a couple more training sessions to make sure everyone gets training that needs it.
Write my first book. This is the big one. I plan to write a handful of short stories from the trail for children. They will demonstrate human/nature interaction and include discussion outlines so teachers can use them for nature lessons. I'm very excited about this and look forward to working with my niece to make it a reality.
Rest, then keep hiking. I have to make sure my legs are whole and secure and then I can start back up walking each day to keep in shape. I'd hate to just sit and eat and lose my fairly good heart/lung/leg development I received from walking every day for the past couple months.
Let the local papers and TV know what I did. They might be interested in a short story. I'd also use that exposure to promote the ScoutStrong program a bit more.
Catch up on my hundreds of emails that have accumulated while I was on the trail.
So, I won't be bored. :-)
Hike On
---
04/28/2012
Day 43 - Final Steps
I walked 54461 steps on the trail today.
I traveled about 28 miles today.
I'm Done!
I reached Utah at 2pm today and PapaBear was waiting to take me to Phoenix - we're on our way now.
I overdid it the past few days and my legs really hurt, but nothing serious. The actual hiking today was fairly easy and the painted desert at the end was beautiful.
If someone from troop 479 reads this, please tell Benjamin M. to take a look.
This pic is of me at the end of the trail holding a solid silver 1961 quarter that Benjamin and his dad gave me for my trip. They said it might come in handy for trading since it is silver. I carried it the whole way and it often reminded me of everyone back home that I would see soon. It will forever remain one of my favorite things I've collected over the years. It's extra special because it was made the year I was born.
---
Day 42 - Smelling the Barn
I walked 56314 steps on the trail today.
I traveled about 28 miles today.
PapaBear drove me to where I hitched a ride. I walked back up to the trail and hiked it Jacob Lake. Now I just need to do 28 more miles tomorrow. Kind of like the farm animals getting close to home and getting anxious to finish up.
I saw a small herd of 8 or 9 deer. Other than that, most of the day was spent walking through this big burned out area.
It was fun to top and have lunch at a trailhead with PapaBear, then off hiking through the afternoon.
---
04/26/2012
Two Days to Go

I've not had coverage to send posts since the south rim of the Grand Canyon so a flurry of updates were just posted - don't miss 'em.
I finally met up with PapaBear and we're all set for the end of my hike. Tomorrow, he'll take me back to where I stopped and I'll hike about 30 miles. Then, I'll finish on Saturday and we'll head toward Phoenix.
I probably won't be able to post until Sunday since there seems to be no t-mobile in the area. (we're at a restaurant in Utah right now and hading back to Jacob Lake in a minute)


---
Older Posts
Newer Posts
Site Disclosure Statement
---
All Comments:
Feb 13, 2020 - Jason Berklund
Hey hiking dude I have several questions planning my first north to south trip from 270 all the way down. I kind a know what to wear what to eat all that important jive. I am in relatively good shape definitely Not concerned about where in tear. 45 years old going with a 21-year-old nephew. My question is I have friends in Duluth that I don't want to burden with driving me what's the best way to get up to otter Lake Road that's not gonna cost a crap ton. We were thinking 15 miles a day. We were also thinking hammocks. Let me know what you think please. I have read so much and look at so much and heard so many opinions but You seem to be very realistic on your comments. Thank you
---
Feb 13, 2020 - Hiking Dude
@Jason - Hammocks work fine - most campsites have lots of trees. 15MPD is realistic, and you'll probably do more than that many days.
Getting to the northern terminus is expensive (in my mind). If you can schedule correctly,
Arrowhead Transit
is cheapest to Grand Marais, but then
Harriet Quarles
is the only shuttle I know of. You might find a good ol' boy in Grand Marais willing to drive you the 35 miles to the end for a few $$$.
It's a 3 hour drive from Duluth - that's 6 hours and 300 miles round-trip. Maybe your friend would like to drive up the north shore for a day.
---
---
Ask a Question
---


Find more Hiking Resources at www.HikingDude.com
Follow Me