Day 3: Canada Almost Post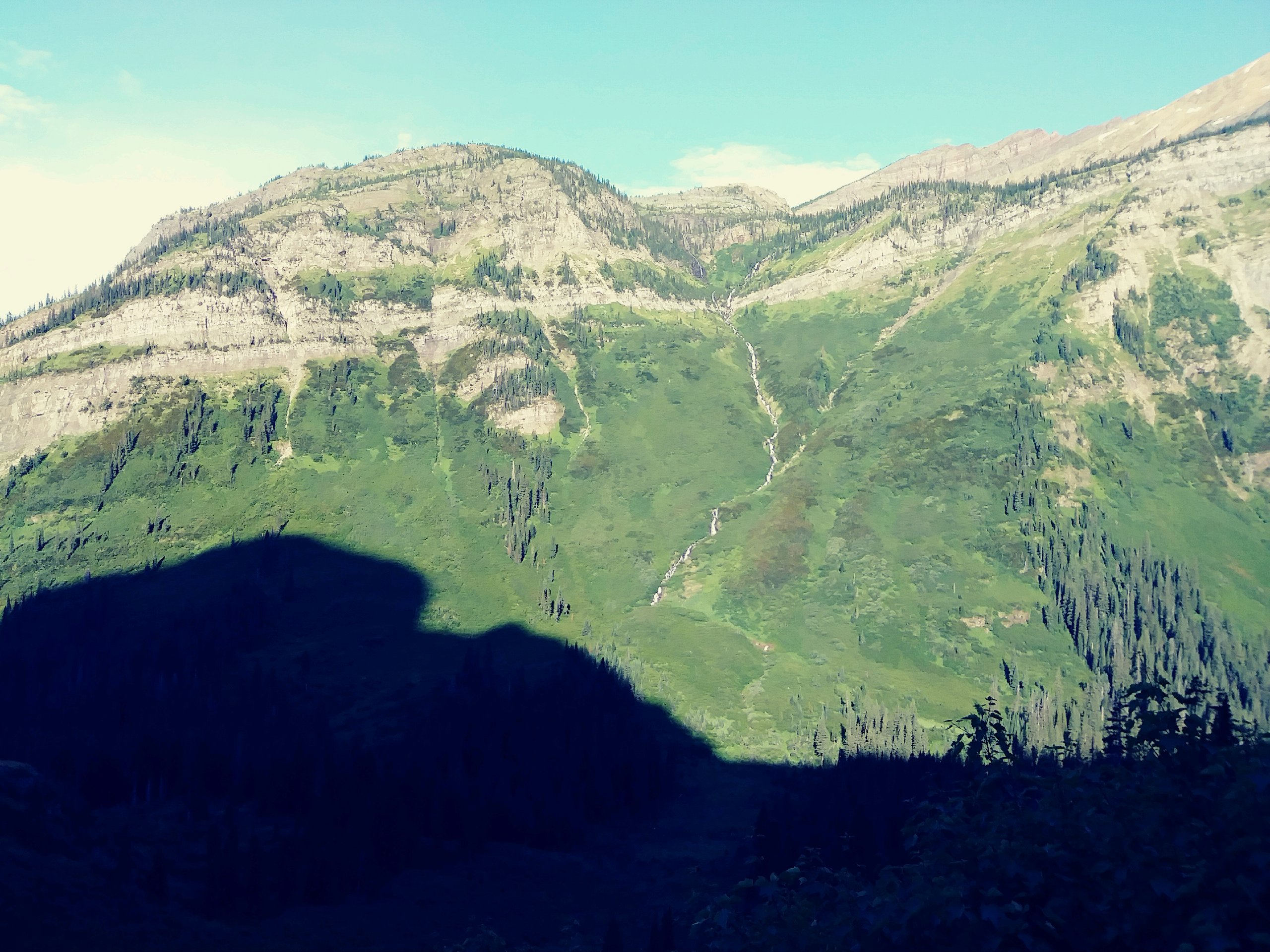 I walked 40650 steps on the trail today.
I traveled about 17 miles today.
The night at Fifty Mountain campsite was comfortable and quiet.  We rose, packed, and got hiking to blue skies and sun painted peaks.  The high peaks to our east provided shade as we headed north, dropping into the Watertown valley to intersect with the actual PNT.  The trail was terribly overgrown and seemed like a perfect place to meet a bear.  No luck. Goat Haunt ranger station and the Canadian customs was funny.  While we were looking at the big Lake Watertown, a Canadian customs guy asked where we were coming from - I pointed back South and said "back there".  He asked where we were going - I pointed West and said "over there".  He then asked if we had been in, or were going to, Canada - I said "no".  Then, he said "well, then I don't even need to talk with you."  Fine with me, he started the conversation. While our morning was all downhill, the afternoon was a continuous climb, but not to steep.  We made it to the top of Brown's Pass and spent the night at the buggiest site in Glacier, at least from all the warnings we got from dayhikers, rangers, and trail crews.  It wasn't that bad and it topped off a serious 1000ft climb at the end of the day. Still no interesting wildlife but the mountains are wonderful.  We've met some nice folks but no other long distance hikers yet.  Tomorrow is all downhill and out of Glacier.
Posted: 15:22 07-19-2017 1343
---
All Comments:
Feb 07, 2020 - Mark Jason
I cannot even fathom the idea of this thing, man. I want this so much.
---
---
Ask a Question
---


Find more Hiking Resources at www.HikingDude.com
Follow Me