Moonset Post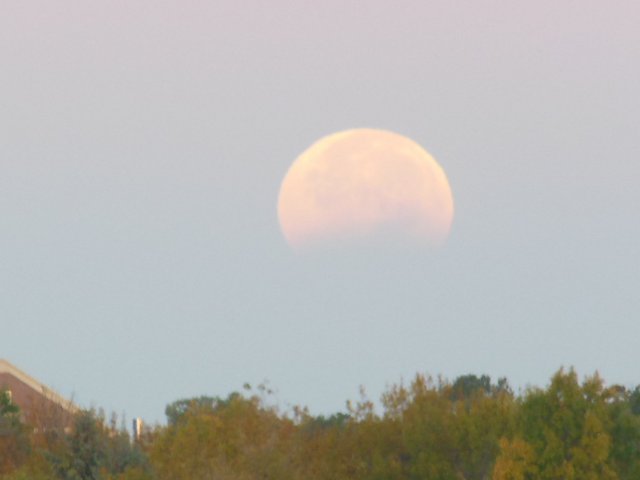 I didn't get out on the trail early enough to see the lunar eclipse this morning, but did catch the moon just as it was setting and leaving the umbra shadow.
It was a beautiful morning to be out walking. In stark contrast to the past couple mornings, there were virtually no animals out and about - maybe the weird moon scared them into hiding. :-)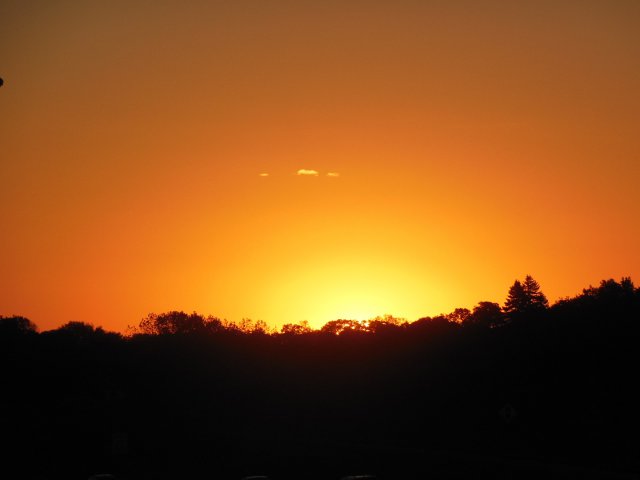 The sun rose in the opposite direction from the setting moon at nearly the same time.
With only tiny bits of cloud forming, the sky gradually transformed through the lightening red, orange, yellow, white, blue spectrum.
A very enjoyable view as I munched on my granola bar breakfast. A much better view than the rush hour traffic I crossed over on a walking bridge. This morning was an especially bad one for at least two people.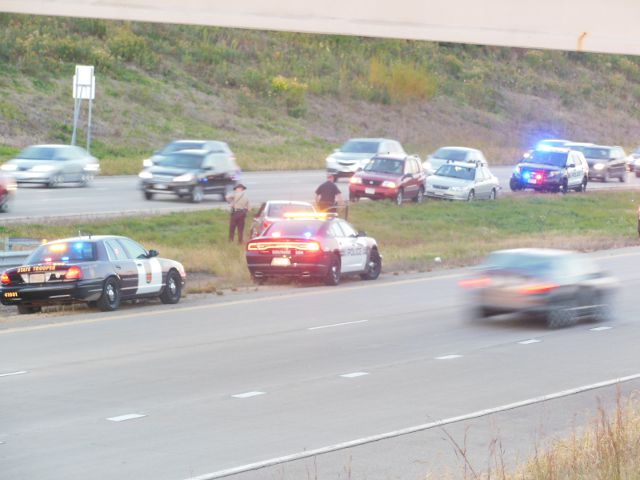 Leaving my neighborhood, I thought I heard screeching tires in the distance. Not that uncommon, I didn't pay any mind to it. But, upon crossing the highway where I took the moon photo, directly below me was this mishap.
The car in the median was traveling in the far lanes, coming into the city. The entire driver side was scraped and crunched, and she wound up facing opposite her driving direction when her car came to a stop.
Sure wish I could have seen what happened.
There were no fewer than FIVE police cars on the scene, and an officer was talking to the driver through her side window.
I'm sure thankful I don't have a commute in all that every day. A 6-mile hike is much more enjoyable.
Hike On
Posted: 9:42 10-08-2014 1120
---
All Comments:
Oct 08, 2014 - bren
I'd rather be on the trail any day than the interstate. Glad all is well !
---
---
Ask a Question
---


Find more Hiking Resources at www.HikingDude.com
Follow Me