Smart Deer Post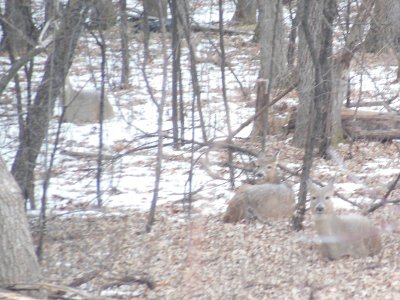 The deer were smarter than me this morning. How many can you see in this picture that I zoomed in from the trail?
While they were bedded down, I was walking my 5 miles through ice pellets. It wasn't freezing rain and it certainly wasn't snow and I couldn't really call it hail.
Starting as a few light pings on my exposed windward cheek, it gradually became sharper twinges as the wind picked up and the size of pellets grew. By the time I got home, I had my scarf around my face - not for warmth, but for protection from the BBs bouncing off my head.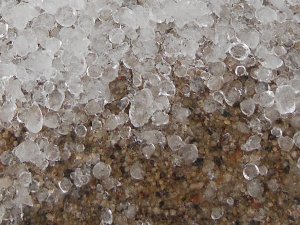 You can see what had piled up on the sidewalk here. Smart deer, waiting it out under the trees. At least it made a very interesting noise as the millions of pellets bounced through the bare tree limbs and onto the dry leafs across the forest floor. I guess it was similar to a rainmaker tube that you may have seen created by school kids.
Hike One
PS: There are three deer in the photo.
Posted: 15:46 02-10-2015 1147


Find more Hiking Resources at www.HikingDude.com
Follow Me