Aaaah, Warmth! Post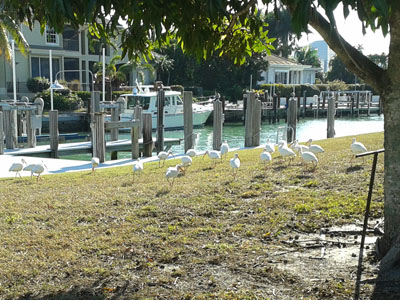 These birds are a big change from the shivering deer on my last post. Obviously, I'm someplace new!
On vacation in a warmer place for a few days, I'm still walking each morning but with fewer layers and more perspiration. I hiked the morning before leaving home and it was -15F windchill. When I arrived, I went for a short walk and it was +76F - that's quite a change for acclimating.
Any idea where I am? Go ahead and take a guess.
Posted: 7:38 02-18-2015 1148
---
All Comments:
Feb 19, 2015 - Ken
Sure looks like somewhere in Louisiana.
---
---
Ask a Question
---


Find more Hiking Resources at www.HikingDude.com
Follow Me