2 Good 2 B True Post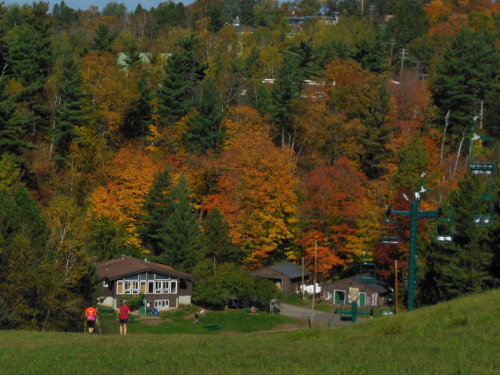 On instagram I see these gorgeous nature photos. Crisp, colorful, vibrant colors. Perfectly focused, eye-popping hues and tones. Sometimes, they seem to good to be true.
I thought this scene of ladies practice hiking up and down a ski hill in Duluth was interesting and colorful, so I took a photo. When I compare my photos I've taken on the trail to others, I see drab, sometimes blurry, bland scenes that look exactly like what I saw when I was out there. What am I doing wrong?
Well, being the inquisitive type, I did a bit of digging and found that some of (most of, a huge majority of, nearly all but mine) the pics posted online have been filtered to make them better than real life. What??? A picture of a tree by a trail needs to be improved? Why?
Here's an example... Just google 'rainbow mountain china' and check out the images that are returned. WOW!!!! I really want to go there. But, wait a minute. Here are two images of virtually the same place, one natural and one 'enhanced'. Guess which is which...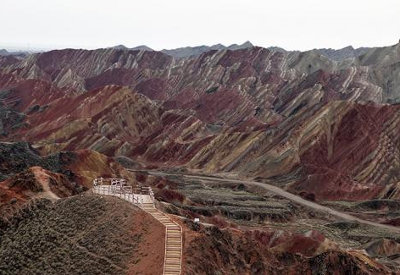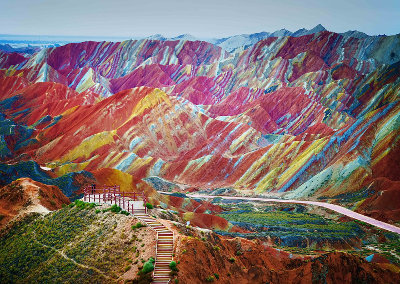 The real one is pretty cool, and I could see that if I hiked there. But, the colorized one is impossible to actually see in real life. Nature photos that are blurred, sharpened, contrasted, emphasized, and in other ways 'improved' make it more difficult to trust the story being told. They set expectations of being able to enjoy that scenery by someone hiking that trail or visiting that location - expectations that can never be fulfilled.
I can certainly understand improving a picture to influence people, such as marketing or high school albums or publicity shots, but just pictures of that hike through Wyoming? - Come On! Sure, crop out the clutter and level the horizon if you held the camera crooked, even remove red-eye if you want, but blurring, filtering, brightening, sharpening, and colorizing just create a fantastic version of something that was never experienced, doesn't exist, and will never be seen.
I figure if the photos are getting doctored up anyway, might as well make it worth the effort...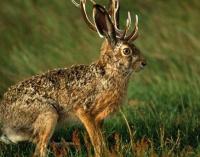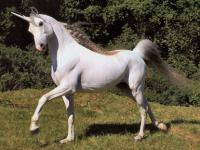 Posted: 12:35 10-17-2016 1304
---
Comments:
Oct 18, 2016 - bren
Excellent point! I'm guilty of using Instagram filters on some of my photos. Real nature is just as beautiful. Love the animal photo comparison! :-)
---
---
Ask a Question
---


Find more Hiking Resources at www.HikingDude.com
Follow Me