Day 52: Sun Post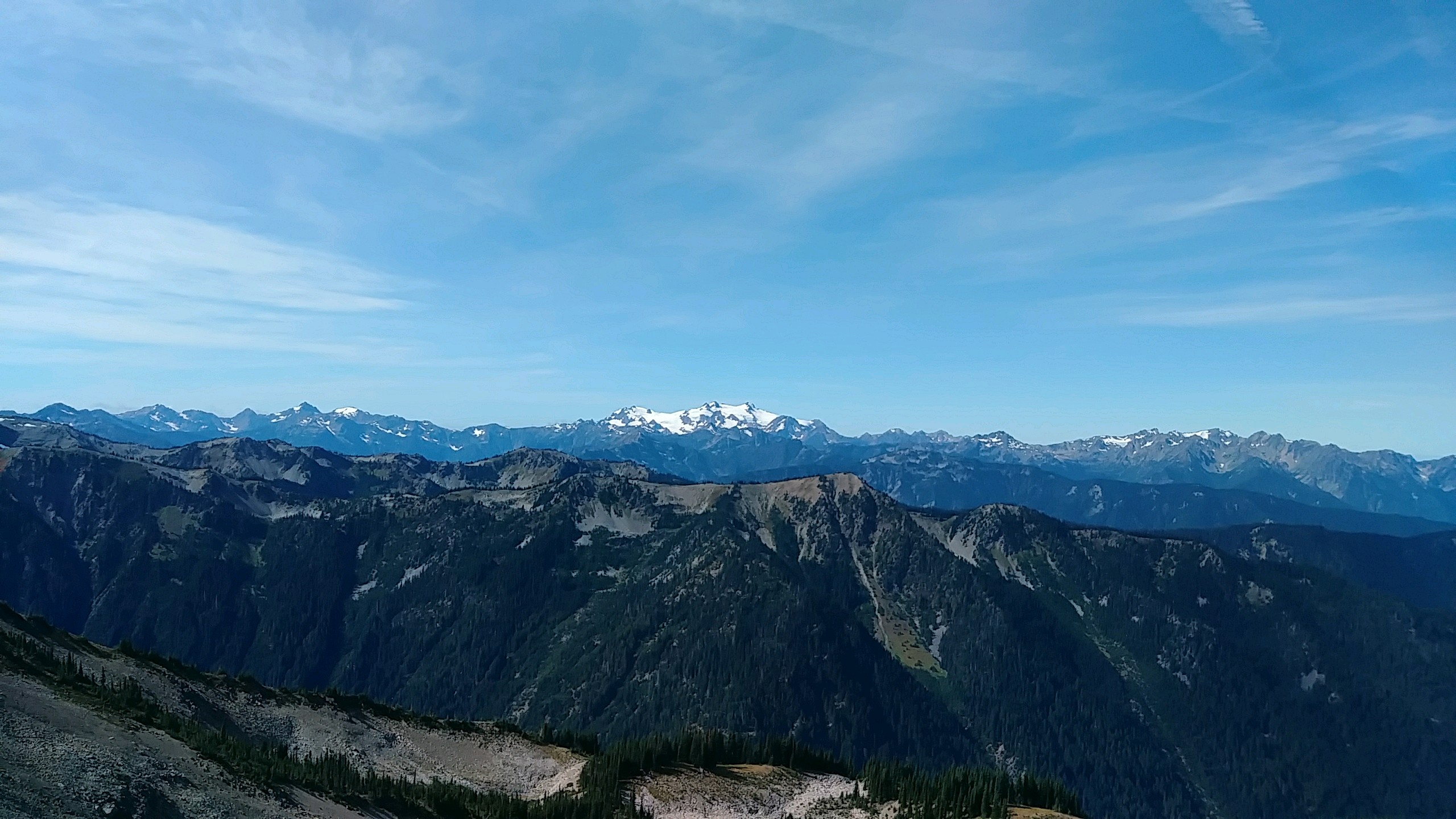 I walked 64780 steps on the trail today.
I traveled about 27 miles today.
9/10/17 With no cloud cover, it gets cold at night! We had ice in our water and frozen socks from our soggy hike yesterday. A very uncomfortable start to the day but we have extra miles to make up from our weather shortened hike yesterday.
As we hiked, the wet plants crowding the trail would continually soak our legs and shoes. That lasted a few hours.
With the sun out, it seemed the people came out too. We encountered dozens of backpackers and, as we neared Hirricane Ridge, many more day hikers.
We climbed Grand Pass, which we were supposed to do yesterday, to glorious views back to Cameron Pass and the terrain we had struggled through. Then, it was on ahead over an unnamed pass up to Obstruction Point where all the day hikers were parked.
We were hoping to cover 27 miles today to get back on our itinerary but that's a lot in these mountains. At Obstruction Point, we got a pleasant surprise. The next few miles along Hurricane Ridge would be a gravel roadwalk. So, we chewed up the miles quickly as we enjoyed wonderful views of Mt. Olympus and the rest of range.
The last leg of the day's hike was up Hurricane Hill and then a 5000 foot decent to our camp at Altair where there just happens to be coverage so I'm catching up on these posts. We should finish our trek on Friday if all goes well.
Posted: 22:58 09-10-2017 1427
---
All Comments:
Sep 14, 2017 - Dave Paul
Accordingly to SportWalla, it looks like you will reach the Pacific Ocean today, Sep14! Savor the moments as you "hike on"!
---
---
Ask a Question
---


Find more Hiking Resources at www.HikingDude.com
Follow Me