Day 53: Last Climb Post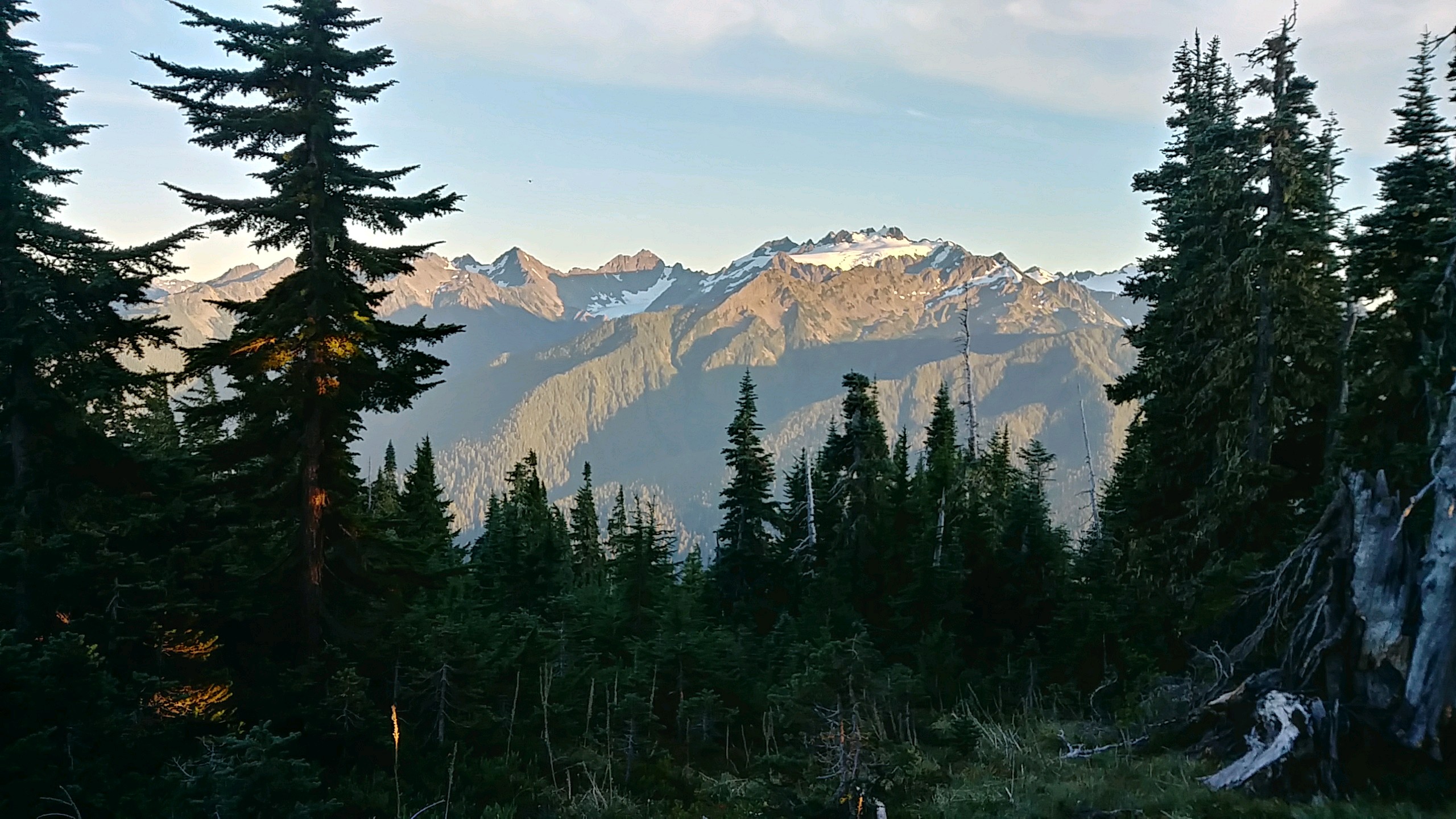 I walked 47190 steps on the trail today.
I traveled about 20 miles today.
9/11/17 Starting from Altair campsite this morning, nearly the entire day was UP gaining over 7000 feet.  We went up 5000 then down 2300 then up 2200.  My legs are so happy that our biggest climb for the rest of the trip will be less than 500 feet!
Most of the day was through nice pine and cedar forest but the top of Appleton Pass gave up some nice views.  Reaching the High Divide at the end of the day was very nice.  We have a great view of the Olympic range to the south east and the setting sun over more lower mountains to the west.  We know the ocean is there too and we may have had a glimpse of it from one high ridge.
Many backpackers crossed our path today.  This is a very popular area with nicely maintained trail.  One young lady was just starting her first solo trip - 10 days on the PNT.
We are camping at an established site on a ridge for the first time so we have sun much longer and it should hit us early tomorrow. 
Posted: 20:04 09-13-2017 1431


Find more Hiking Resources at www.HikingDude.com
Follow Me