Day 54: Mountains to Valleys Post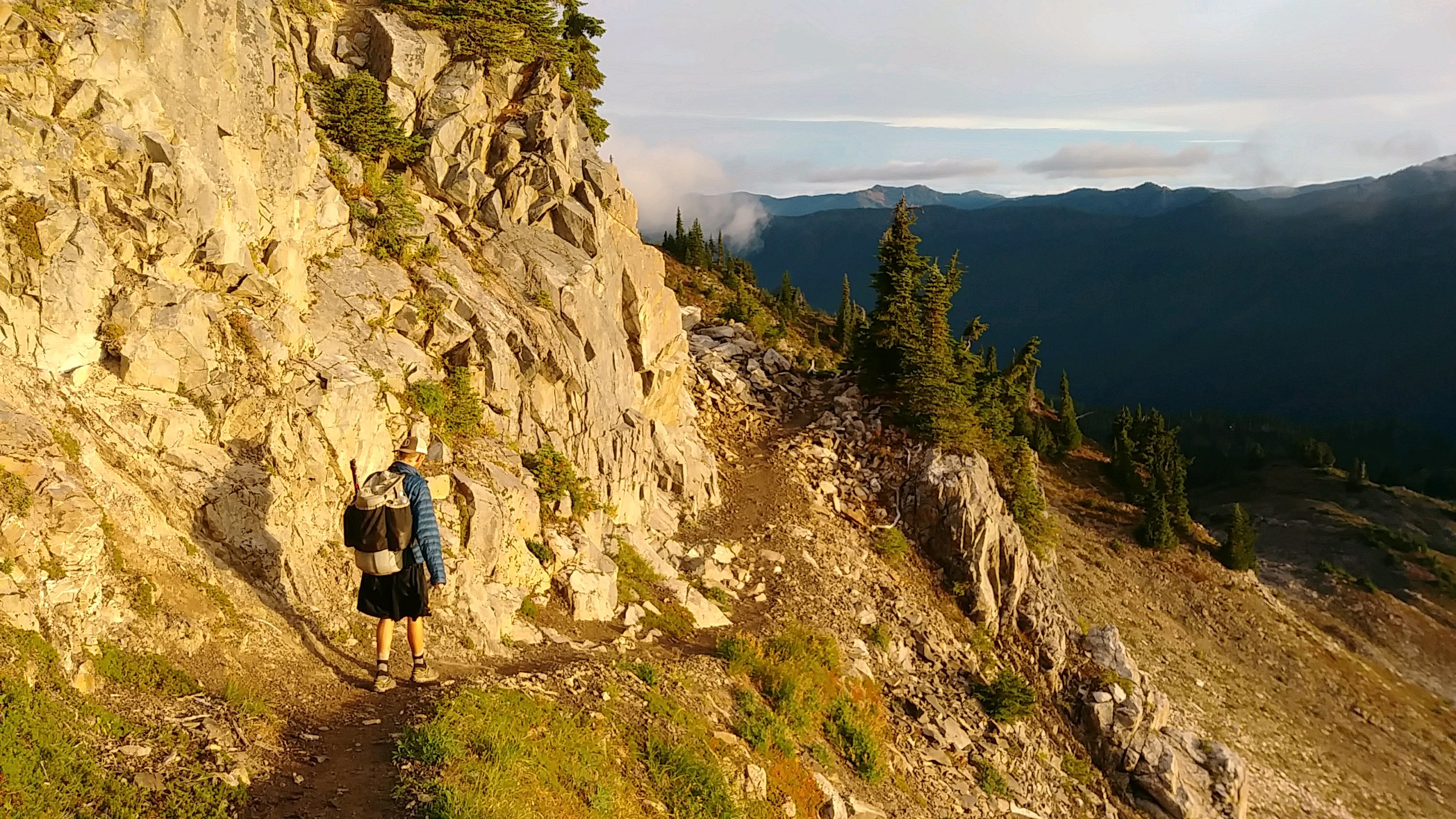 I walked 53855 steps on the trail today.
I traveled about 22 miles today.
9/12/17 What a wonderful hike through all the environments on the Olympic Peninsula today.  Our day began way up on Bogachiel Peak with a beautiful sunrise over mountain peaks iced with glaciers.  Two deer ran through our campsite to see us off.  As we descended down the mountains to the Bogachiel River, forests encroached over our path, blocking the sun but giving us our last chance to sample huckleberries and enjoy the fresh smell of pine warming to the day.  Our long day ended in the thick, green, moist rainforest down in the valley. The trail down here is simply awful but that's all I have to say about that.
While pushing through overgrown trail vegetation in the afternoon, we came upon three PNT thru hikers - Ozark, Lushy, and ??? - resting, eating, and waiting for a friend named McFly who was behind us on the trail.  These guys are nearing the end of their long walk also.  After a nice chat, we continued on.
We made it to our destination camp with lots of time left in the day so we hiked on another few miles to make tomorrow a bit shorter.  We're along a river all alone it's been a good day!
Posted: 20:16 09-13-2017 1432


Find more Hiking Resources at www.HikingDude.com
Follow Me