Day 55: Forks Post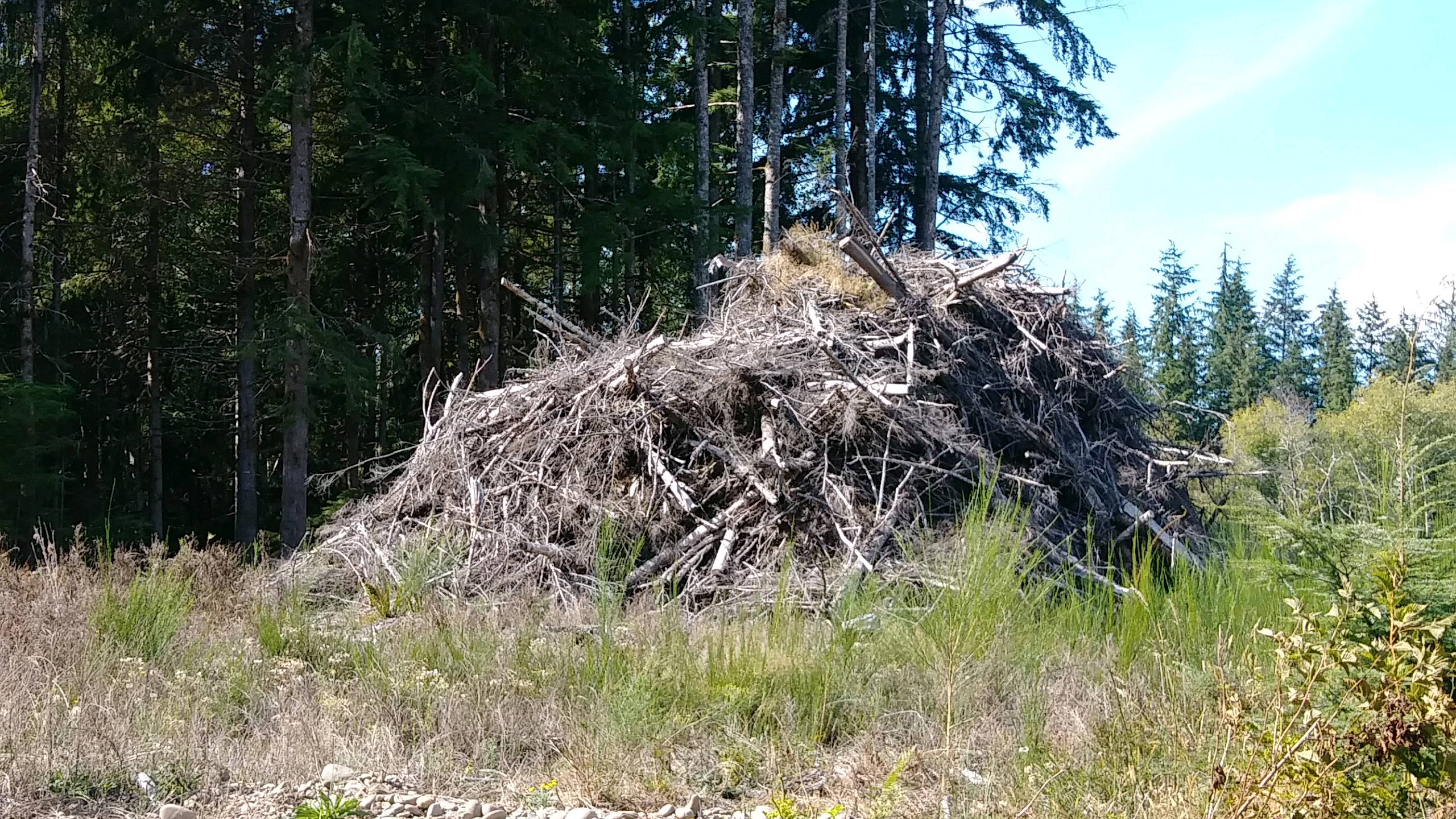 I walked 50320 steps on the trail today.
I traveled about 20 miles today.
9/13/17 Being in the Bogachiel River valley this morning, we had no big climbs or descents all day!  The trail was much nicer than yesterday and we made good time through the rain forest.  After 10 miles, we hit road and had another 10 miles into the town of Forks.  Completely unaware of some twilight thing going on this week, we found out all the motels are full.  The campground shown on our hike app doesn't exist so we were getting a little desperate when we saw a placard on the sidewalk saying the Last Chance campground was now open with an arrow pointing down a side street.  A mile later, we met Virginia and Charlie that run the place.  It's a very nice open field laid out with picnic tables, fire rings, and flat spots for tents or vehicles.
I've been searching for Sasquatch this entire trip. I found some signs along the way but today I got a picture of a real Sasquatch house. What do you think? >br>While restng at the.Bogachiel park, Bernie, Becky, and Hank drove up and stopped to get water. Becky is driving her van named Bernie on an adventure around the country and her big dog Hank is riding along.
Posted: 7:37 09-14-2017 1433


Find more Hiking Resources at www.HikingDude.com
Follow Me