Hiking Dude Blog
Archives:
2019
2018
2017 -
Dec
Oct
Sep
Aug
Jul
Jun
May
Apr
Mar
Jan
2016
2015
2014
2013
2012
2011
03/13/2017
2017 Hike 100 on NCT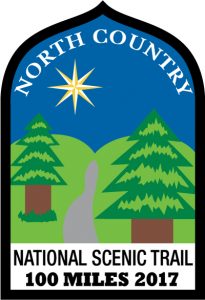 The North Country Trail Association is at it again. These people are sneaky about tricking us into hiking more miles!
Anyone that hikes a total of at least 100 miles on the NCT in 2017 can get a free patch, plus they are offering prizes and free resources to folks that sign up for the challenge.
If you really get into this, there's even a Grand Prize for someone that also fulfills their Built It Challenge - that's just doing two simple activities to spread the word and get others involved in the NCT project.
They've got forms, mileage log sheets, a flyer to print and share, and other stuff to help you out. Learn all about this fun challenge and the rules at
their page
.
I did the challenge
last year
, along with about 1,500 other people, and plan to repeat this year. Anyone want to get it done all at once and thru-hike the SHT in September?
Hike On!
---
01/26/2017
Alive in Mexico
Testing is important. I didn't test my blogging process for my phone before leaving on my trip so I am unable to share daily updates. :-)
I'm having a great time exploring and will share a report of my hikes when I get home in a few days.
Food is great. Weather is great. People are great. It's all great!
---
Older Posts
Newer Posts
Site Disclosure Statement


Find more Hiking Resources at www.HikingDude.com