Beach Walk Post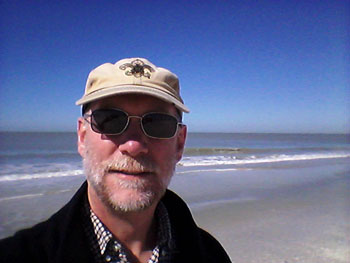 The big arctic cold blast that has been setting record lows around the country even reached this far south the last couple days. Instead of highs in the 80s, it's only been in the 60s - but that's fine with me since there's still been lots of sun! You can see I had a jacket on today.
On this last full day, I got to hike a couple miles on the beach. They call this the 'west coast' even though I'm in one of the states on the Atlantic Ocean. I'm actually on an island just off the west coast of this eastern state, so that's weird.
We found lots of seashells and enjoyed the sunshine. We also walked 3 miles roundtrip to the store to get food for dinner this evening. So, it was a pretty relaxing day, but I did get in a few miles.
Last things left to do are visit a museum and see a few more manatees this morning before catching a plane home.
Brrrrrr. I'm not really looking forward to doing my hikes all bundled up again. Oh well.
Hike On
Posted: 6:50 02-21-2015 1150


Find more Hiking Resources at www.HikingDude.com
Follow Me