Ice Age Trail Story Post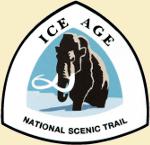 You can read my compiled
Ice Age Trail Journal
now. I've tried to capture the most interesting bits of the trip and include photos to tell the story.
It starts quite verbose, but as the miles get longer towards the end, there is less to write about. :-)
By far, the most enjoyable part of this trek was all the wonderful people I had the good fortune to meet. So, to them,
Thank You
for your caring generosity and support of a stranger.
Hike On!
Posted: 13:22 12-10-2013 1072


Find more Hiking Resources at www.HikingDude.com
Follow Me