Day 22: Abercrombie Post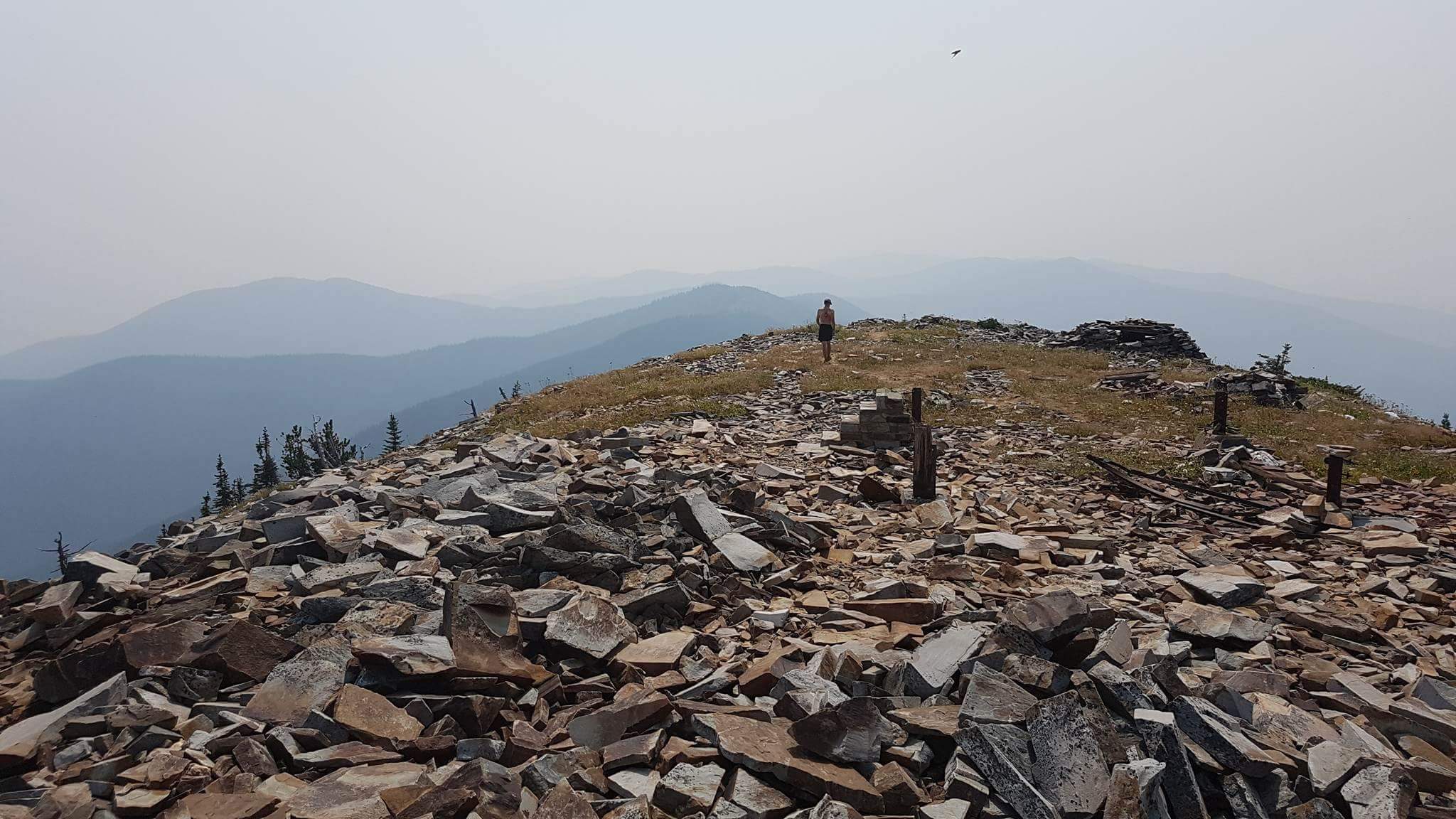 I walked 56316 steps on the trail today.
I traveled about 26 miles today.
We got up early to start our 5200 foot elevation gain up Abercrombie Mountain over 16 miles, hoping to reach the top before the hot afternoon. Abercrombie is the 2nd highest peakin eastern Washington. A mile out of town, I realized I had forgotten the plastic sheet for under our tent.  While Josh waited with our packs, I went back for it. Water was plentiful up the hill until a water cache at the trailhead.  We topped off there and then had about 10 miles over the top and down the other side with nothing but dust and rocks.  Good thing we filled up! The top of the mountain was super. We left our packs and climbed the spur trail to the very summit. Walking on the loose rock sounded like you were walking on pieces of broken ceramic tiles. There was also the foundation of an old lookout. Coming down, there were 18 full switchbacks back and forth across the hillside baked in the afternoon sun and smoke. When we finally hit Silver Creek at the bottom, we called it a day, got water, and set up camp in a nice, free campground with pit toilet and picnic tables.
Posted: 18:42 08-12-2017 1377


Find more Hiking Resources at www.HikingDude.com
Follow Me