Day 35: Fire on the Mountain Post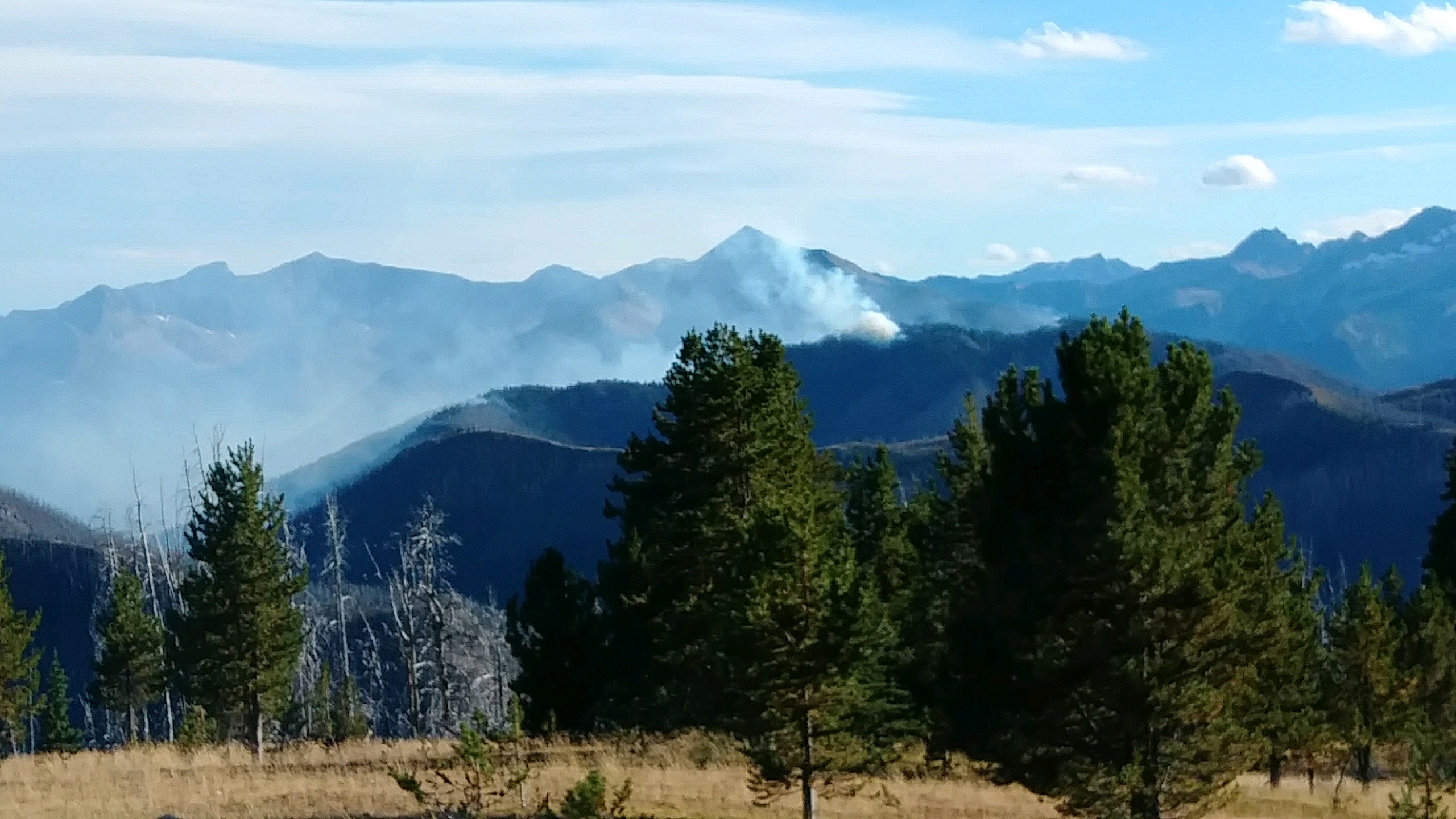 I walked 58470 steps on the trail today.
I traveled about 24 miles today.
8/24/17 It was cold when we got up and cold when we went to bed and cold all day.  Josh wore his down jacket all day.  I enjoyed the cooler temp since I hardly sweated on the uphill climbs.  Our day started with a nice hike up and over cathedral pass with amazing views out across the mountain ranges. After that, we had super views all day as we climbed more ridges and passes. We met a couple out on a 10-day trip this afternoon, and a man and his dog out working in the woods for a week.  Shawn and Bandit are doing data gathering for the forest service and we had a nice chat for awhile. Toward the end of the day, I went ahead of Josh since he had no problem catching up.  At an intersection, I went the wrong way but figured it out after about 5 minutes as the trail descended instead of climbing.  My concern was that Josh would take the correct trail and be far away by the time I got back on course.  Luckily, he saw my footprint in the dust going the wrong way and we met as I was heading back.  So it all worked out. On our last ridge walk of the day, we could clearly see the Diamond Creek fire burning just a couple miles south of the trail.  We could see orange flames consuming trees, and smoke fortunately being blown east while we were north.  This fire had been threatening to closethe PNT for the past couple weeks so we're very glad to be past it. We reached camp just as the sun was sinking and just had time to set up, eat, and bundle up to try and stay warm all night.  I'll let you know how that goes.
Posted: 16:47 08-28-2017 1401


Find more Hiking Resources at www.HikingDude.com
Follow Me