Day 39: Ross Lake Post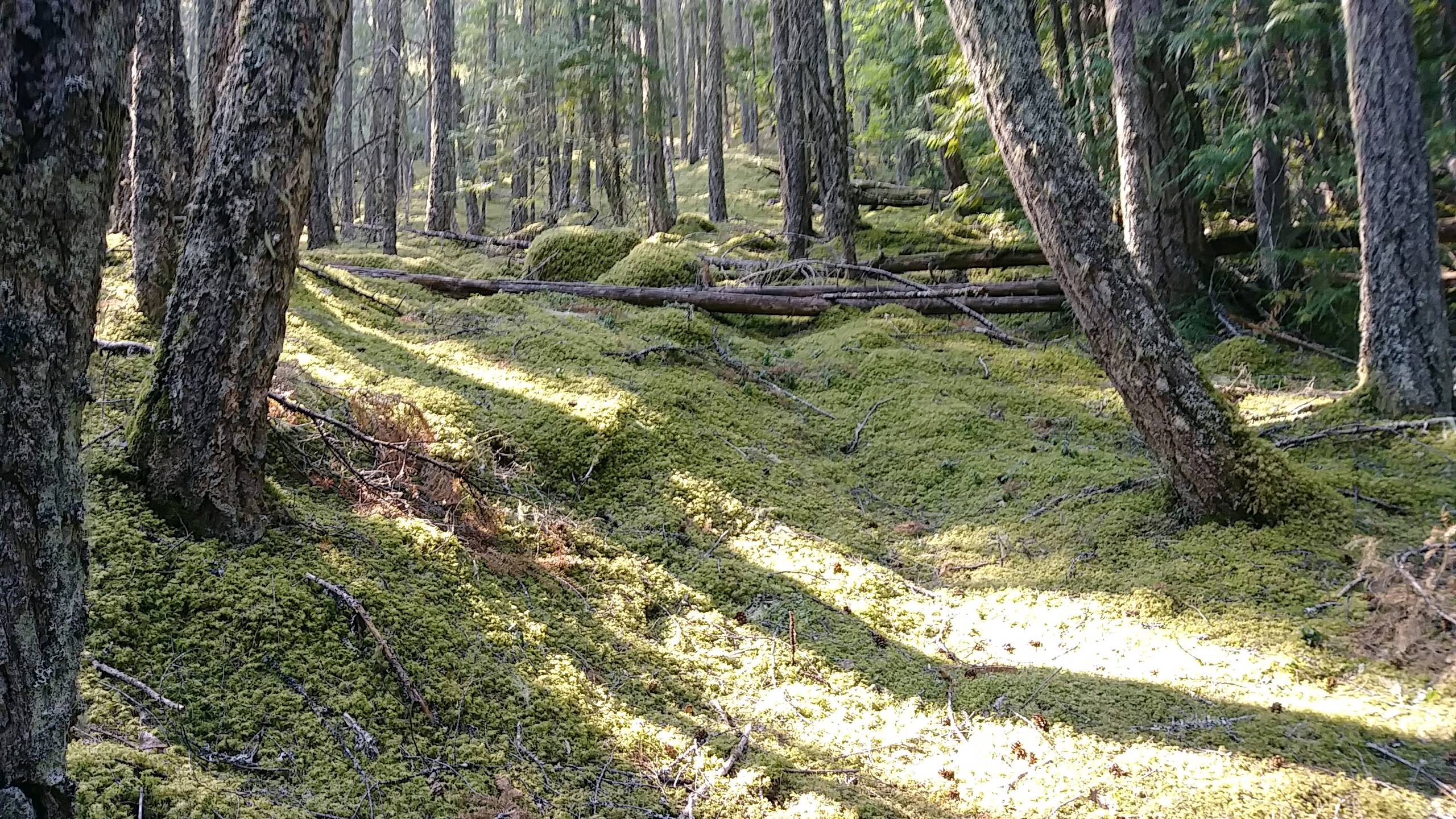 I walked 47034 steps on the trail today.
I traveled about 22 miles today.
8/28/17 Long hike around the lake to reach our campsite on the other side which was just about 1 mile away by a straight line. Some beautiful rivers, falls, and bays all along the way.  The forest at this low elevation is so much different than up high.  Big cedars, lots of moss, ferns, and decaying logs make it like what we expect as we approach the coast. Ross Lake Resort had food packages for us so we can hike the next 5 days through the forest and mountains.  The resort is very cool.  It is a collection of cabins floating on the lake.  It was originally the housing for the workers that built the dam that created the lake. Since it was over 95 degrees, we rested there for 3 hours and charged electronics.  They even let us use their WiFi.  We chatted with a very nice lady that had two huge Swiss dogs. In the evening, we completed our hike to the Pumpkin Mountain campsite where we have the place to ourselves.  The big toes on both feet are getting abused a bit from these shoes but nothing serious yet.  My left knee has taken some hits and twists the last few days but still works fine while hiking.
Posted: 13:21 08-31-2017 1407


Find more Hiking Resources at www.HikingDude.com
Follow Me