Day 51: Close Call Post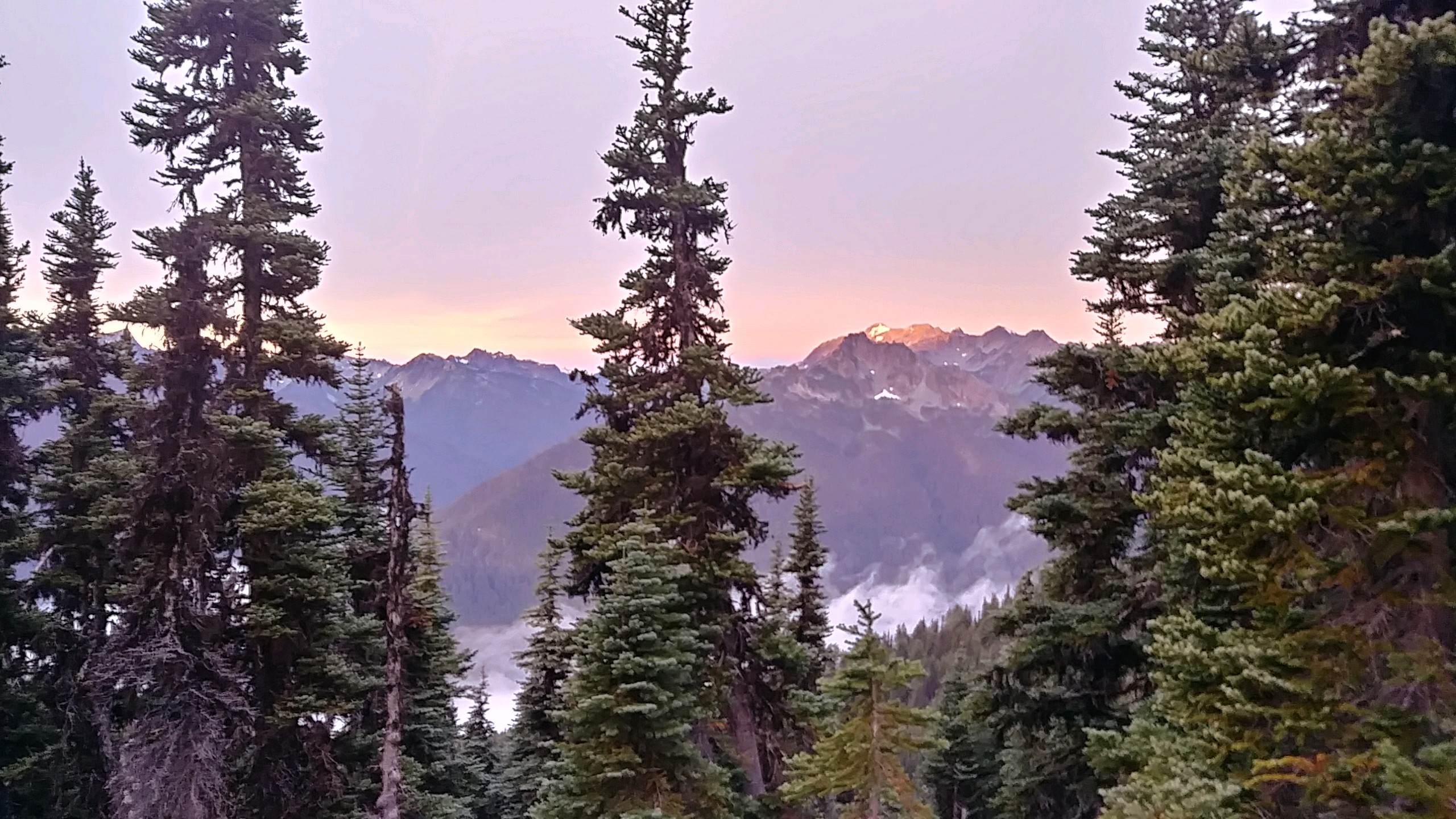 I walked 43150 steps on the trail today.
I traveled about 16 miles today.
9/9/17 We woke to our first view of the Olympic mountains. It was cold but there was a beautiful sunrise shining on the mountains between high clouds and fog in the valleys. We had high hopes for a great day but it didn't go as planned.
The clouds and fog refused to burn off as we dropped from our Sunnybrook Meadows campsite down into a valley for many miles. The 100% humidity continued and the temperature fell as we climbed over Lost Pass in wind and driving mist. As we continued on to Cameron Pass, the wind picked up and so did the rain. High above treeline with no cover at all, we were buffeted relentlessly. We crested the pass and descended to sparce tree cover where we found a camp spot and set up. This was about 3pm, cutting our day and miles short. It took about 6 hours of rest in our smog, warm tent until my feet and hands felt warm again.
Our permit itinerary had us climbing over one more passand staying at a different campsite. With the extreme weather, that would have been very dangerous to attempt. Lucky for us, the ranger that stopped by around 5pm agreed with us.
We hit the southern most point of our trip today. Now we just need the western most at the very end. And, we had a couple pesky deer entertain us while we rested on our tent. Also, as night fell, the clouds blew out and the moon and stars were bright so there are high hopes again for tomorrow.
Posted: 22:39 09-10-2017 1426


Find more Hiking Resources at www.HikingDude.com
Follow Me