Stranger Things Post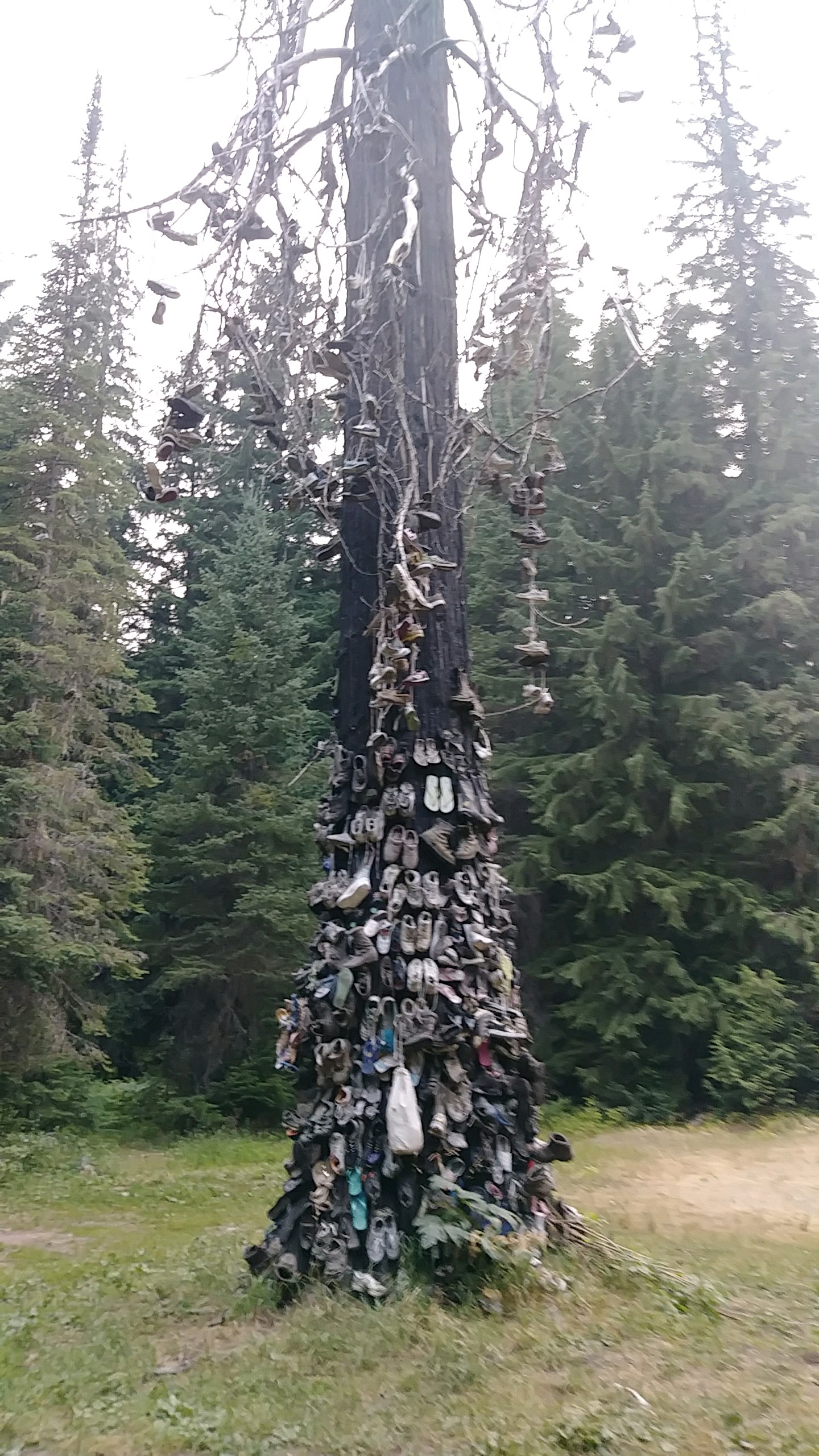 When you're hiking for two months, you're bound to encounter some strange things.
In eastern Washington, we had to take a very long (like 50 miles) detour due to wildfires. Along this reroute, while looking for a place to camp at the end of the day, we found this crazy tree. Yes, it's covered in hundreds of shoes, boots, slippers, all sorts of footwear.
For the next few days, we asked folks if they knew of it. Only a couple knew what we were talking about and they just said 'folks nail their old shoes to it', but they didn't know why.
Very Strange.
Another strange thing we found were rocks painted yellow scattered in an alpine meadow on the very top of a mountain. The mountain is Bunker Hill in the Pasayten Wilderness in Washington. We found some old structure foundations on the hilltop also.
The meadow was dry, dead grass so I walked around the rocks and finally figured out what they were.
If you click the link below, I think you'll figure it out also.
Bunker Hill
Yes, they weren't actually scattered around. They were arranged.
Very Strange.
One last strange thing I recall. For some reason, a person with a chainsaw cut a hole through this tree somewhere in Montana. The tree is still alive and seemingly healthy, but we could figure out no reason for this.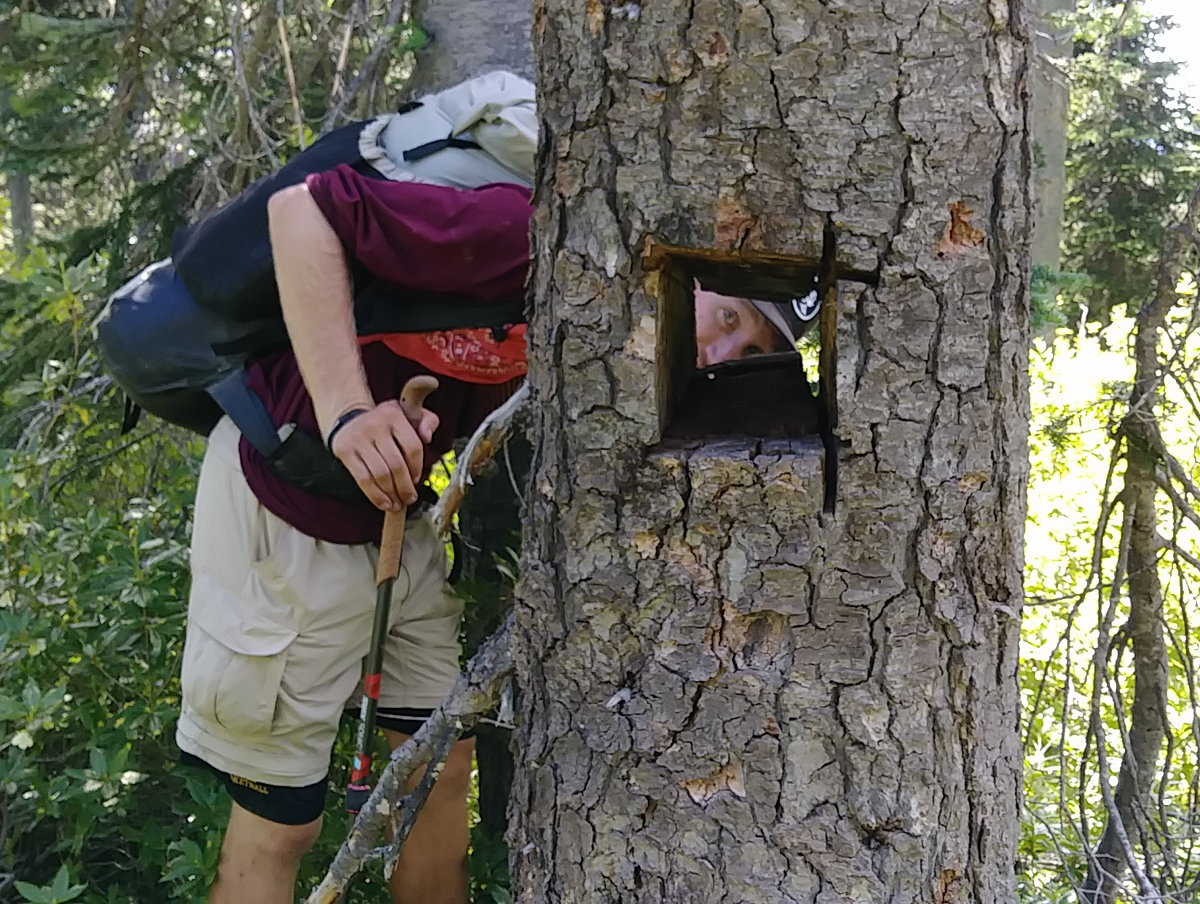 Do you have any explanation for that cut?
Or, what strange things have you seen on trail?
Hike On
Posted: 14:56 12-19-2017 1443
---
All Comments:
Dec 19, 2017 - bren
The Bunker Hill link took me to map destination Kazakhstan hahahh. But the strange findings are fun and adventurous! Thank you for sharing and hope you learn what it's about so you can share. Continue to enjoy your hike and thanks for all your advice and updates!

Bren
---
Dec 19, 2017 - Hiking Dude
@Bren - It's fixed now. Maybe I'll go hiking in Kazakhstan someday. :-)
---
Jan 20, 2018 - JASON E CURTIS
Curious about the general location of the shoe tree? Also, I believe there used to be a firelookout on Bunker Hill. The rocks were probably markers of sorts. Perhaps a landing site or drop site.
---
Jan 20, 2018 - Hiking Dude
@Jason - the tree is on Tillicum Creek. It is the first campsite west of Idaho on the my
PNT Map
. Yes, there are old structure remnants on Bunker Hill. Very beautiful place!
---
Aug 17, 2018 - Jenny
I remembered an old article from a local paper about the shoe tree. The tradition with the tree started in 1944. Here it is if you're interested!

www.spokesman.com/stories/2006/aug/26/trail-leads-you-by-tree-full-of-shoes/
---
---
Ask a Question
---


Find more Hiking Resources at www.HikingDude.com
Follow Me