Reusable Handwarmers Post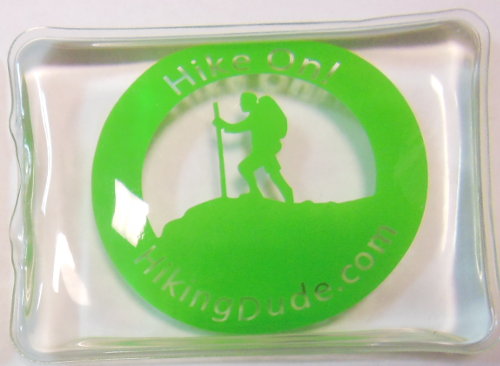 Just in time for cooler fall hikes and Christmas gifts, you can get Hiking Dude hand warmers!
Unlike iron powder hand warmers that get used once and tossed, you use these over and over for years. They get reset by sitting in a pot of hot water for a few minutes.
Watch the video below to see how fun they are to activate, watch the chemical reaction, and feel the heat. They heat to 130 degrees and last about 45 minutes to an hour. The best thing is that they contain sodium acetate and water - non-toxic stuff.
Buy handwarmers
and get some free stickers, too.
Guess what all my relatives are getting in their stockings for Christmas this year. :-)
Posted: 11:20 10-08-2017 1439
---
All Comments:
Oct 08, 2017 - bren
I'm a relative in a long distant kinda way!!! hahahah :-)

These look awesome!!!
---
Oct 09, 2017 - Hiking Dude
@bren - you handwarmers are on their way!
---
---
Ask a Question
---


Find more Hiking Resources at www.HikingDude.com
Follow Me