Wilderness Trek Post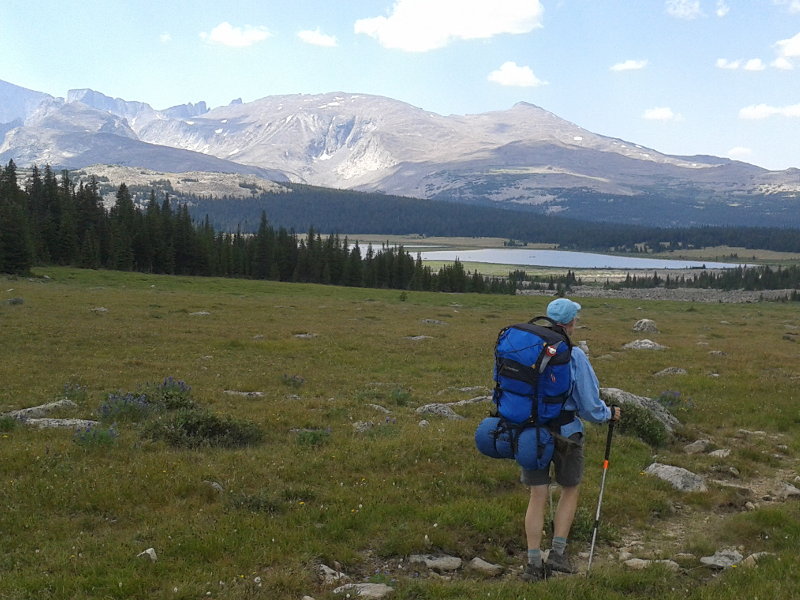 For the past couple months, all my hiking and walking time has been in preparation to lead a week long backpacking trip through the Cloud Peak Wilderness just west of Buffalo, Wyoming. That trek starts tomorrow!
We'll spend the entire day driving to Buffalo and then start hiking on Sunday, hopefully around noon but probably later since it takes awhile to get 30+ people in motion. We have three groups of about 10 people spread out through the wilderness and our gang will most likely not ever see the other two.
I've forgotten how many times I've visited this area, but it's around a dozen. It's a beautiful place and always has some unexpected excitement in store. I was last there in 2016 on the eastern side, but this trek will be on the western side.
We're hoping to summit Cloud Peak, but that depends both on current weather and lingering snowpack. With the super wet spring, there may be more snow left on the mountain than what we want to tackle. We'll see. We also have a bunch of folks that want to do some fishing - Yes!
The extra moisture may also mean an extra large hatch of mosquitoes and other bugs - fingers crossed and bug suit ready.
If you'd like to follow our progress, I hope to have an end-of-day message show up here on the blog each day and it will have a link to our
tracking map
. Hopefully, that track will be updated in real time as we explore the mountains. (no data until Sunday)
And, I found a pretty good
weather forecast
specifically for mountains so you can see if we're freezing or getting snowed on - or just the expected gorgeous weather.
I'm hoping to catch and release some fish; see a few moose, marmots, pikas, and deer; summit the mountain; and pick up whatever litter I can find along the way. I'll let you know how it goes when we get back to civilization.
Hike On!
Posted: 12:35 07-19-2019 1477


Find more Hiking Resources at www.HikingDude.com
Follow Me