Camino de Costa Rica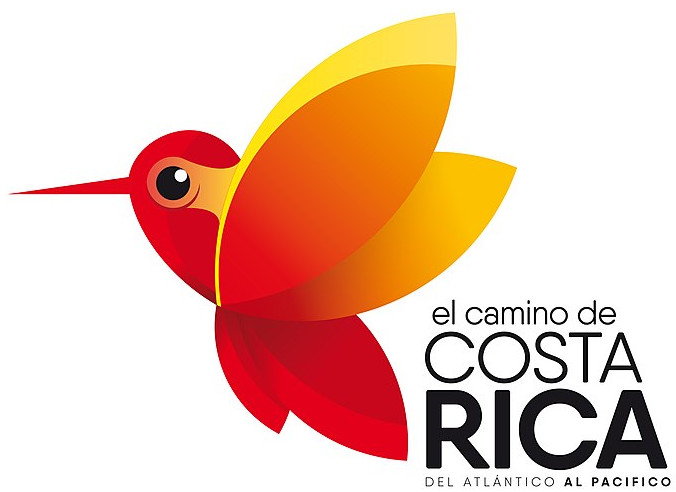 My Camino de Costa Rica 2023 Hike
It took four years for this hike to come together due to pandemic restrictions, but we finally did it in January, 2023.
We hiked from the Pacuare Matina Forest Reserve on the east coast across the entire country to the town of Quepos on the Pacific. We hiked from January 15 to January 28, but with travel and a few extra relaxing days on the end, our trip was 3 weeks long.
Journal
Map
Gear
Food
Expenses
Stats
My Gear
Since we used a guide service that provided food and lodging, my gear was reduced to clothes and essentials. Carrying only a small day pack weighing a few pounds almost feels like cheating.
The only new gear was a long-sleeved shirt and another pair of trail shoes.
Item
Oz
$$
Notes
EB Stowaway pack
12.7
$0
This is a small, frameless 20L pack that can be compressed down into its own little packet when not used. We both had identical packs. They were very light and did a great job carrying our daily loads.
Sleeping
sheet
0
$0
All lodging was indoors or in established shelters with beds provided. I took a cotton sheet sewn up the side to be like a sleeping bag liner in case there were some sketchy beds, but every place was clean so I didn't use it.
Cooking
All meals were provided, as well as additional snacks and drinks during our hiking. The main staple was Rice & Beans but I didn't tire of it. There were plenty of fruits, vegetables, and proteins.
We did bring snacks from home to eat during the day while hiking, but we just added them to a group box to share.
Water
water filter
0
$0
I carried my Sawyer Squeeze, but never used it. Potable water from faucets was plentiful.
water bottle
.6
$0
one .6L disposable bottle - cheap, easy, light. Just refilled it each morning and during the day.
Clothes
Pehrson Lodge baseball hat
3.5
$0
only wore it occasionally
Fishing shirt
9
$0
well-used, long-sleeve, light, synthetic
Fishing shirt
9
$0
new, long-sleeve, light, synthetic
BSA zip-off pants
17.2
light and sturdy, but almost worn out
Darntough socks
2.9
I bought some on the A.T. They wore out, so did the next pair. Now, I'm wearing the 2nd free replacement pair. Soft, strong, and comfortable.
underwear
1.2
shoes
28
$22
My regular Ozark Trail trail shoes from Walmart. I still haven't found anything more comfortable.
bandanna
2.0
$1
2 of them, too many uses to list here. Mostly used for sun on my neck.
rain jacket
18
$62
REI jacket. Carried it every day and never used it - no rain!
rain skirt
1.5
$1
Just a garbage bag cut open and cinched around waist, just in case
Electronics
cellphone
6
for daily blogs and pics. Google Pixel 5. This is my watch, alarm, phone, camera, gps.
tracker
4.2
pings to satellite with my location. Batteries last about three weeks when on for 12 hours/day.
headlamp
.5
$0
Awesome photon light. One set of batteries lasts about 10 days.
batteries
4.0
$15
Extra 3 AAA lithiums for tracker, and 4 CR2016 coin batteries for headlamp - purchased online for pennies.
Other
umbrella
12
$0
old GoLite chrome dome umbrella, getting worn after 12 years but still works
trek poles
14
$0
Still using Walmart pair that refuse to die
1st aid kit
3
basic personal items - bandaids, pain relief, tape, liquid skin, CPR mask, gauze pads, allergy meds, ...
compass
1.1
knife
1.1
tiny, single blade.
misc.
5
2 garbage bags, whistle, clippers, thermometer, and other small items
stickers
2
Taking some Hiking Dude stickers to hand out to folks I meet.
Total
~11 lbs total weight
~4lbs worn, not in pack
~5lb pack weight with water
Some items left not carried on trail
My Food
I have a blog post about our food on the trek. It was wonderful to have no worries about carrying, cooking, and cleaning for meals. We ate so much!
We hiked an average of about 12 miles per day, so we got hungry but the food was plenty.
My Expenses
All are in US dollars:
travel to trailhead and back - $800 airfare to/from San Jose, CR
gear - $0
guide service - $1600 - food, lodging, shuttle to/from San Jose.
Total - $2400 (for each of us, plus we played 3 days on our own in Quepos for another $600 for lodging, food, and 2 tours)
---
Camino de Costa Rica Statistics
Location
Across Costa Rica.
Distance
about 160 miles - officially 280km.
Total Elevation
The total cumulative elevation climbed is estimated to be about 19,000 feet.
Terminus
East: Barra de Pacuare
West: Quepos
Highest Point
7752 feet at 9.71751,-83.94962. This is just the intersection of Highway 2 and Via 226 at a truck stop restaurant.
Lowest Point
0 feet at both the East and West Termini.
Map
The best map of the route is THIS MAP I made based on data provided by my friend, Matthew, from our hiking group.
Terrain

Most of the trail follows dirt, gravel, and rock roadways across costal plains and over steep mountains. These "roads" are steeper in spots than any managed trail I've hiked.

Even though they seem like remote, unused, forest roads, these roads are used daily to reach remote homes, farms, and fields. Vehicles are used to encountering pedestrians, and we had no near misses, but maintaining awareness of traffic approaching is important all the time. There are a few short sections of walking along busy, paved roads with little shoulder.

There are occasional red/white blazes or spraypainted hummingbird blazes, but not enough for navigating your way. Using a guide or the guidebook is a good idea.

A few sections of trail are through indigenous lands and nature preserves. These are muddy, single-track, lightly-used trails. With the constant new plant growth, the trail is sometimes difficult to distinguish.

Once you leave the Caribbean coastal flatlands on the firs day, there is very little flat trail until the Pacific flatlands the last day. You are constantly either climbing or descending steep terrain.

History

This route was dreamed up in 2016 and has been in use since 2018. The Mar-a-Mar non-profit has been working with local communities and businesses to set up infrastructure to support hikers, such as lodging, meals, shuttles, and interactive activities.

A main goal of creating this camino is to move some tourism from the coasts to the more exotic, mountainous interior of the country. Since it has recently been laid out, it is changing often. Cement segment markers, new wooden signage, and red/white blazes mark the route.

Challenges
Very slippery mud is the biggest physical challenge. That, and extremely steep dirt roads - extremely steep!
Elevation is not high enough to cause problems.
A few short walks on very busy paved roadways require attention and patience.
Many dogs run free, but of the dozens I encountered, only 3 were aggressive - and two of those were golden retrievers inside locked fences.
Time Window
Temperatures are fairly consistent year-round, at about 75-85F degrees but the dry season for Costa Rica is January through March and that is the best time to escape colder climates and enjoy time in a warm environment.
Time to Hike
It typically takes 12 to 16 days to hike the trail, but the record is a bit over 4 days. Since a goal of creating the trail is to build income for local communities and disperse tourism activity, using a reputable guide company is recommended.
Thru-hiker Tally
No list is kept yet, but it looks like about 100 people a year hike the entire trail.
---
Trail Links
---
All Comments:
Sep 20, 2023 - Rich
I've completed Kilimanjaro and Grand Canyon rim to rim in a day. can you compare this to them for difficulty level?
---
Oct 18, 2023 - Hiking Dude
@Rich - Sorry, I missed your comment. The Costa Rica trek is much longer, but the pace is easier. There is no elevation concerns as you have on Kili, but you just carry a light day pack as on Kili. R2R in the Grand Canyon is a very short, very strenuous day hike, so it's completely different. There were steep parts in Costa Rica, but no hurry to complete any section since each day's ending point was already set and no days were extremely long.
I highly recommend hiking across Costa Rica as an exotic adventure that really anyone able to walk a dozen miles can do.
---
---
Ask a Question
---


Find more Hiking Resources at www.HikingDude.com
Follow Me