Mount Kilimanjaro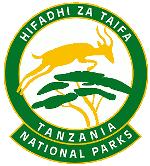 My Mount Kilimanjaro Trek
I climbed to the summit of Mt. Kilimanjaro on an 8-day trek up the Lemosho Route from February 7 to 15, 2019 with my wife and 20 other people from our church and friends. The entire hike was only about 42 miles, traveling only 5 or 6 miles each day at a snail's pace due to the elevation and tradition of Kili treks. It was a nice change to go slowly and be in no hurry to make big miles.
Journal
Map
Gear
Expenses
Stats
My Gear
This trek was a first for me. Climbing Kilimanjaro requires you to use a guide service, and that includes porters to carry your equipment, cooks to prepare your food, and guides to lead you. So, all I had to carry each day was a small daypack with essentials. So, it weighed maybe 4 pounds plus 6 pounds of water on summit day but usually 1 pound of water.
Item
Oz
$$
Notes
EB Stowaway pack
12.7
$0
This is a small, frameless 20L pack that can be compressed down into its own little packet when not used. We both had identical packs, Christmas gifts from my parents. They were very light and did a great job carrying our daily loads.
Sleeping
shelter
bag
pad
0
$0
We rented tents, sleeping bags, and pads from the outfitter. They all had many trips of use, but were still in servicable shape and worked well for us. Neither of us were ever uncomfortable or cold at night.
Cooking
All the food was carried by porters and cooking done by staff in a kitchen tent and served to us in huge dining tent, on tables and we sat in folding chairs. There was a lot of fresh fruit, vegetables, meat, and grains. We were never hungry
We did bring snacks from home to eat during the day while hiking, but I gave mine to the guides to share with the porters because there was so much food.
Water
water filter
0
$0
The support crew carried a heavy, fast Katadyn Expedition filter that kept up with the needs of our huge group. The porters sometimes had to carry 5-gallon pails of water from small creeks running down the mountain a mile or more from camp. We only had to carry enough water for each day hike. I drank a lot before hiking and never used all of the 1/2 liter I carried each day.
water bottle
.6
$0
one .6L throw-out bottles - cheap, easy, light. Disposable plastic bottles are supposedly not allowed on Kili, but no one mentioned it to me.
water
16
1/2 liter each day - 2.2lb/L
Clothes
Lutherhaven baseball hat
3.5
$1
with home-made sun cape to protect ears and neck.
Hawaiian shirt
8
$0
light, synthetic, colorful - just to be different than my normal drab LNT colors. :-)
wicking t-shirt
9
$0
under my Hawaiian on the cooler days
BSA zip-off pants
17.2
light and sturdy
Darntough socks
2.9
I bought some on the A.T. They wore out, now I'm wearing the free replacement pair. Soft, strong, and comfortable.
underwear
1.2
boots
36
$0
I wore my Keen Pyrenees boots that I won through an LNT contest. They are great, but I just don't wear them much any more since I go with trail shoes. So, after the climb, I donated them to the porters since they are still in very good shape.
bandanna
2.0
$1
2 of them, too many uses to list here. Mostly used for sun on my neck.
down jacket
16
$70
Wore it off and on as temps changed.
rain jacket
18
$62
New REI jacket since my wife didn't want me just using my usually disposable poncho. Only wore it on the summit day as a windbreaker.
rain pants
16
$0
Old pair. Carried them every day, just in case, but only wore them on the summit day for the wind.
Electronics
cellphone
5.2
for daily blogs and pics. LG Stylo 3. This is my watch, alarm, phone, camera, gps.
tracker
4.2
pings to satellite with my location. Batteries last about three weeks when on for 12 hours/day.
headlamp
.5
$0
Awesome photon light. One set of batteries lasts about 10 days.
batteries
4.0
$15
Extra 3 AAA lithiums for tracker, and 4 CR2016 coin batteries for headlamp - purchased online for pennies. Didn't need any of them.
Other
trek poles
16
$10
Leki poles rented from outfitter. Worked fine, nothing special.
rain poncho
1.2
$4
cheap disposable to cover me and pack from rain, just in case
rain skirt
1.5
$1
Just a garbage bag cut open and cinched around waist, just in case
1st aid kit
3
basic personal items - bandaids, pain relief, tape, liquid skin, CPR mask, gauze pads, allergy meds, ...
compass
1.1
knife
1.1
tiny, single blade. Used it every day to whittle my stick in camp.
toothbrush
1.3
includes paste
ear plugs
0
I'm taking a bunch, just in case.
toilet kit
2.8
TP, Purell
misc.
5
2 garbage bags, whistle, clippers, thermometer, and other small items
stickers
2
Taking some Hiking Dude stickers to hand out to folks I meet.
Total
~12 lbs total weight
- ~6lbs worn, not in pack
= ~6lb pack weight
My Expenses
This is the cost for the two of us:
airfare, kili trek, and tanzania tour - $12,500
tips ofr guides & porters - $600
travel insurance - $190
souvenirs, gifts, spending, ... - $500
medications, shots, misc. gear - $200
Total - $14,000
Or, $166 per mile :-)
---
Mount Kilimanjaro Statistics
Location
Moshi, Tanzania, Africa
Distance
42 miles - the Lemosho Route is longer than the others with more time to acclimate and better success rate.
Total Elevation
Lemosho Gate is at 6,890 feet and the summit is 19,341 feet, so the elevation gain is 12,451 feet, but there are a few signifanct Ups and Downs along the way.
Terminus
The Lemosho Route starts at Lemosho Gate in the west and follows the mountainside to the east, gradually gaining elevation to the final camp on the east side. From there, the summit is climbed and then the descent exits out the Mweka Gate on the southeast side of the mountain.
Terrain
As you gain elevation, you pass through 5 climate zones on Mount Kilimanjaro. You drive through the Cultivation Zone where pine trees, carrots, and potatoes are grown and manually harvested up to about 6000 feet. The Rainforest climbs up to around 9000 feet and we had one night sleeping in this zone. Right at 9000 feet, there is a sharp change to Heather and Moorland with the forest trees abruptly stopping. The Heather brush gives way to the Moorland grasses which rise to about 13,000 feet. Over 13,000 feet, you are above the clouds much of the time so it is a Highland Desert. Small plants grow up to around 16,000 feet, but above that it is too harsh and the Arctic Zone takes over from there to the summit. Up here, you have gravel and scree with permanent ice glaciers on the summit.
History
First summit ascent was in October, 1889.
Thousands attempt to climb each year and about 45% are successful, but on the longer Lemosho route about 85% are successful.
Challenges
The elevation and possible bad weather are the two things that can defeat a climber. Altitude illness stops many people, especially those that try to climb too fast. Weather is just a matter of luck, but climbing at the right time of year makes a big difference.
Time Window
January and February, then August and September are the dry weather times and most popular for climbing.
Time to Hike
Typically takes 5 to 8 days. Longer treks tend to be more expensive but have a much higher success rate.
Permits
Climbers cost around $150/day to camp in the Kilimanjaro National Park, but your outfitter includes that in the trek cost.
Summit Tally
Thousands and thousands have stood on the top. The trails are packed down from hikers before you, and you can see them easily in satellite images on Google maps.
---
Links


Find more Hiking Resources at www.HikingDude.com
Follow Me